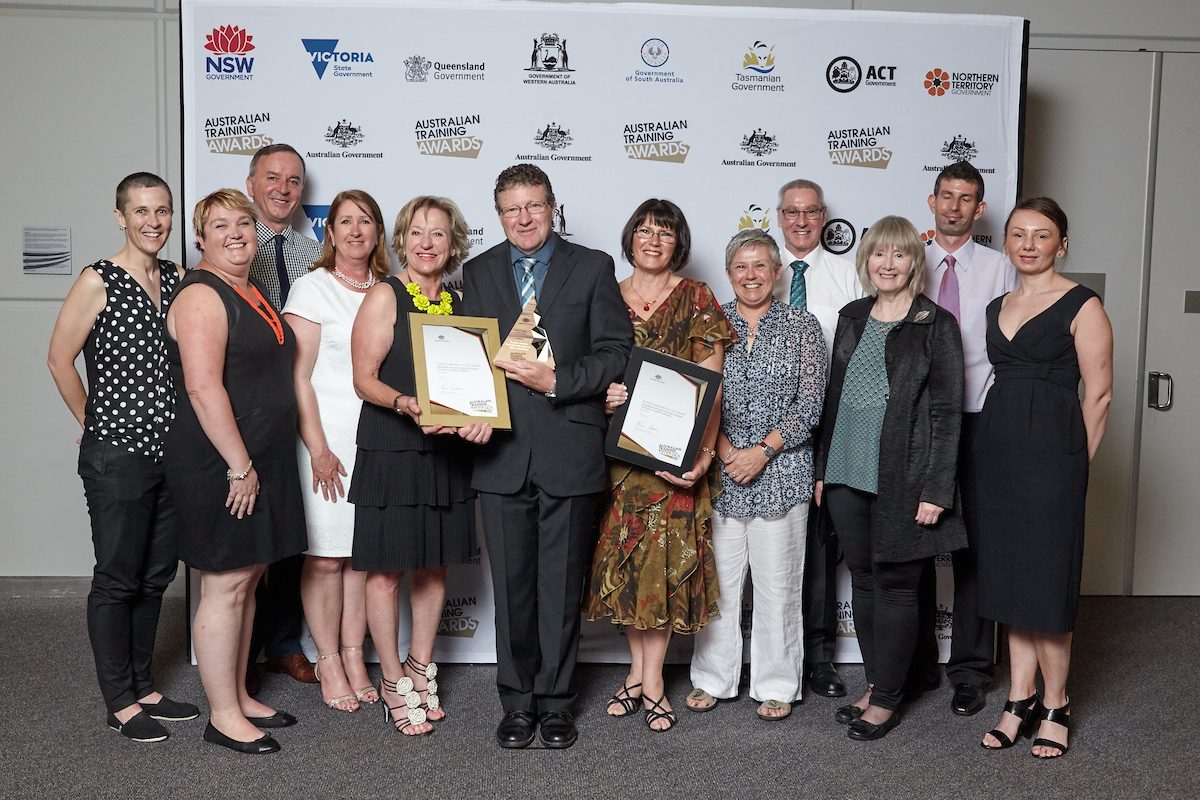 NASSSA Best in Australia!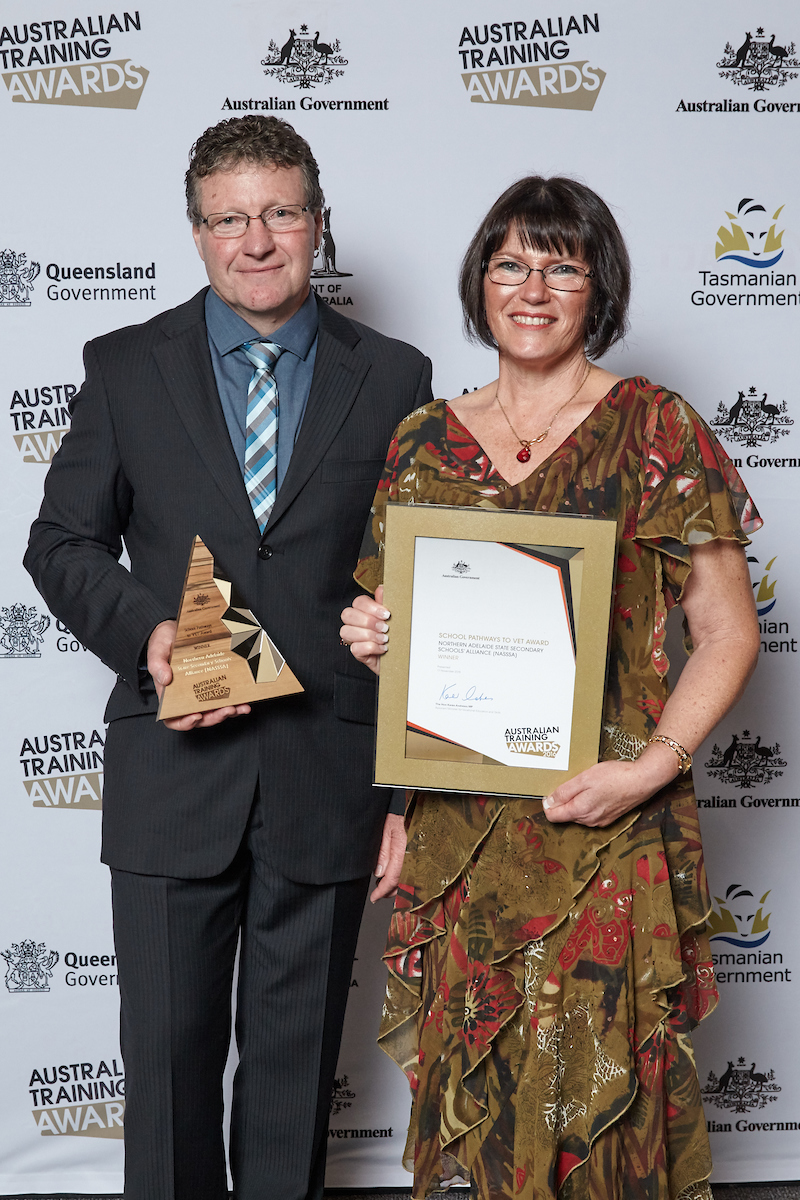 NASSSA has been announced as the Australia-wide winner of the School Pathways to VET Awards in the Australian Training Awards, 2016.
Commencing in 1994, the Australian Training Awards are the peak, national awards for the vocational education and training (VET) sector, recognising individuals, businesses and registered training organisations for their contribution to skilling Australia.
NASSSA entered one of the seven award categories available by entering directly.
Through showcasing best practice the Awards' NASSSA demonstrated continuous improvement and innovation in the design and delivery of VET which has led to national and international awareness and respect for Australia's VET sector and skilled-based careers.
The Awards are held annually in November in a different state or territory. The 2016 Australian Training Awards were held in Darwin, Northern Territory on Thursday 17 November.
Twelve representatives from the 11 NASSSA schools attended the Event and were ecstatic to receive the highest accolades in the country! This was the culmination of a lengthy application process whereby NASSSA needed to demonstrate:
Leading practice in vocational education and training
Strategic planning processes 
Student and staff focus
Employer and community focus 
An Evaluator spent a full day visiting various training sites and receiving evidence to validate the application. Following this, the 2016/17 NASSSA Chair, Mr Peter McKay.and NASSSA Senior Leader Student Pathways, Mrs Heather Bitter, were interviewed in Darwin presenting to the judging panel and responding to questions.
The announcement of NASSSA's success at the Awards ceremony was a momentous occasion and truly demonstrates the quality and strength of this Secondary DECD Alliance, in delivering "Quality Education, Quality Futures" to students in the northern suburbs of Adelaide.
More information can be found at:
https://www.australiantraining...