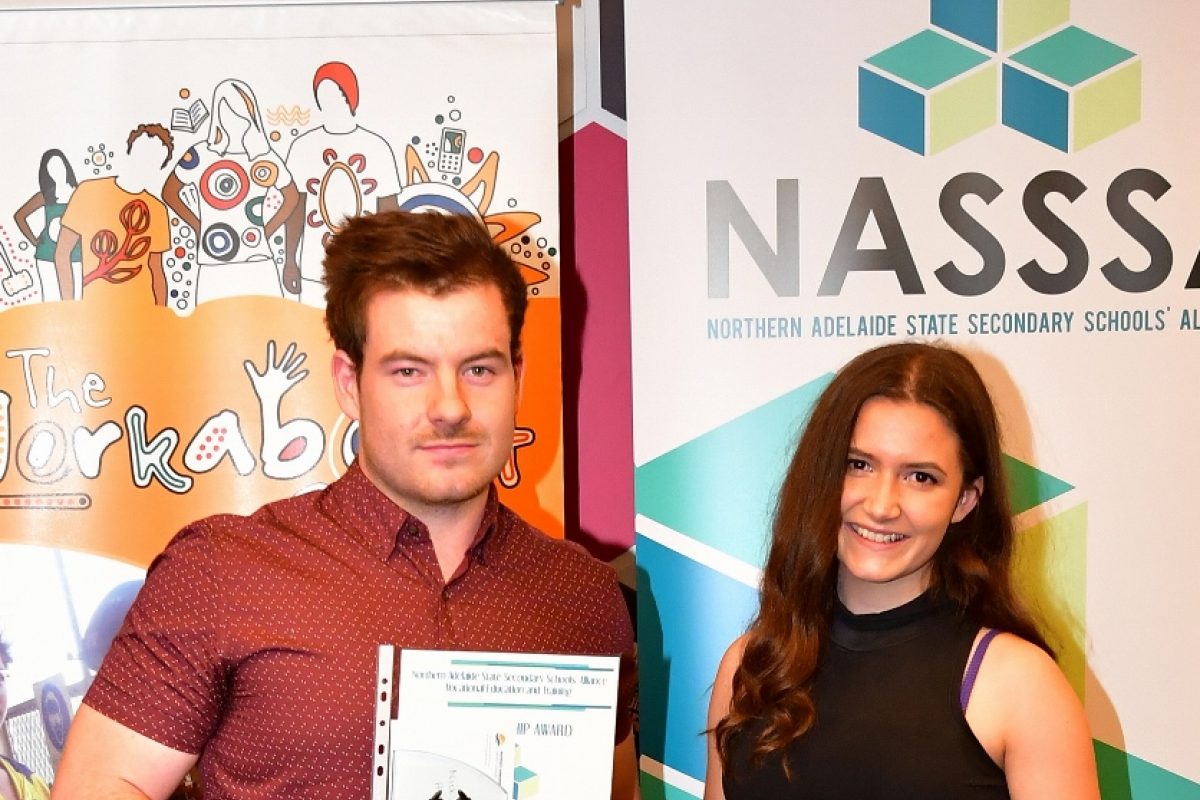 Awards for Excellence in Vocational Training
Lucy Hill from Craigmore High School won the NASSSA VET Student of the Year. She completed a Cert II in Kitchen Operations. She has taken every opportunity with two hands, the highlight being a work placement at the Hilton Adelaide. The VET Leaders from the Host and Home schools of the student commented she has been a standout in the course, being head and shoulders above the rest. Lucy has exactly what it takes to succeed in the industry and has already started a traineeship. She is a highly deserving student with a huge work ethic.
The NASSSA School Based Apprentice of the Year was Nick Artis from Parafield Gardens High School. Nick completed his Cert II Engineering at school and has been employed by Q Saws at Queenstown where he will complete an apprenticeship in Certificate III in Engineering.