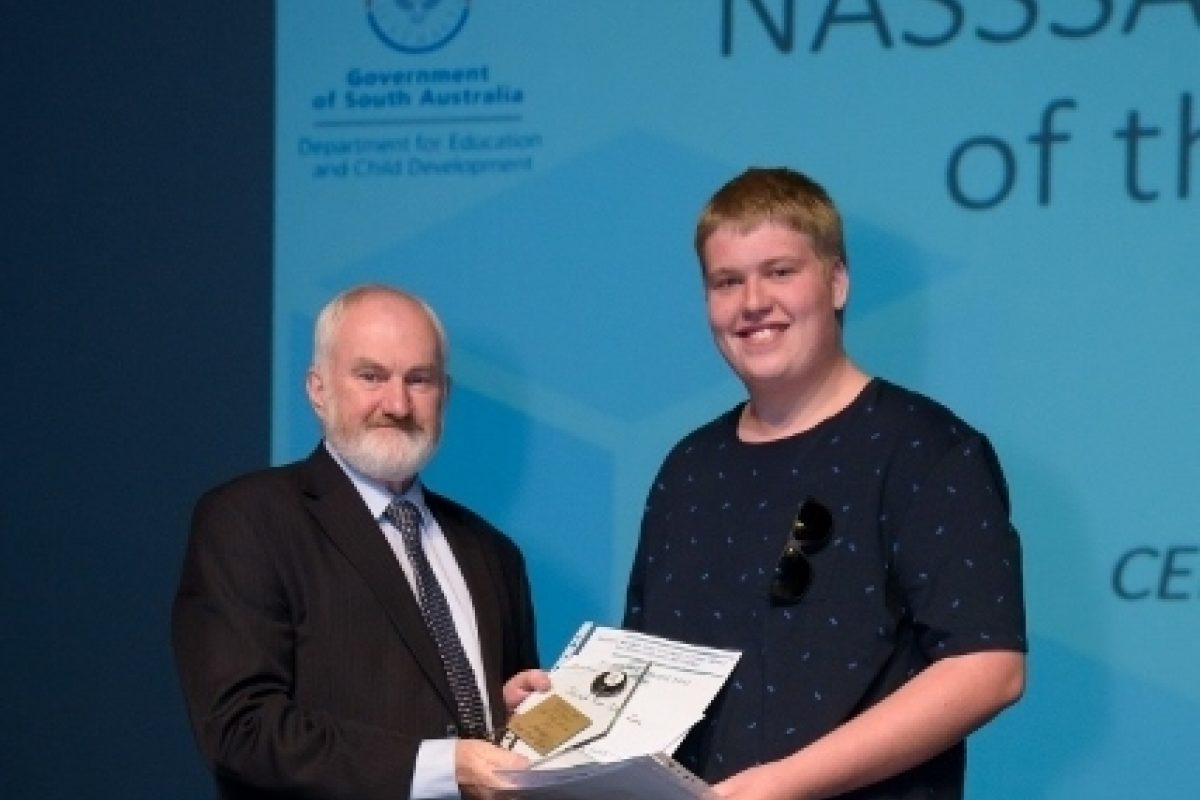 Awards for Outstanding Students in Vocational Training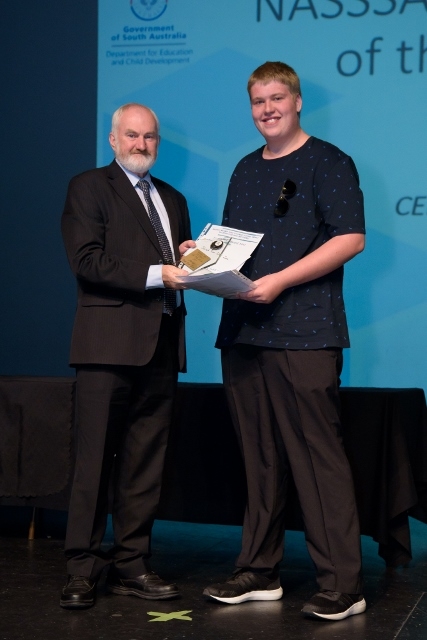 Jared Van Der Zee from Parafield Gardens High School won the 2017 NASSSA VET Student of the Year Award. He completed a Cert III in Micro Business Operations. He made the most of every opportunity with a fantastic work ethic. Jared overcame many personal obstacles to show a great understanding of all the elements required to run a small business - we wish him well if he continues his venture as a young entrepreneur!
The NASSSA School Based Apprentice/Trainee of the Year was Tamara Bakker-Rennie from Craigmore High School. Tamara completed her Cert III in Business Administration and has been employed by Life Without Borders. Both her trainer and employer agreed she has outstanding interpersonal and initiative skills, that she will be a very desirable employee for any business.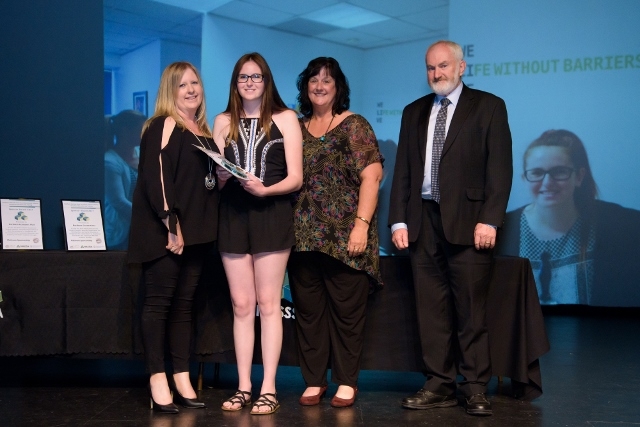 Tamara Bakker-Rennie receiving her award

Winners of the industry area categories were:
Aboriginal Award: Jacob Turner of Mark Oliphant College
Agriculture and Science Award: Ange Nishimwe of Salisbury East High School
Automotive & Transport/Logistics Award: Julia Bodnick of Salisbury High School
Construction Award: Shane Woollett of Salisbury High School

Electrotechnology Award: Alex Bouwer of Gawler & District College B-12
Engineering Award: Jake Kerley of Parafield Gardens High School
Hair and Beauty Award: Isabel Hammill of Gawler & District College B-12
Health & Community Services Award: Kayla Huet of Paralowie R-12 School
Hospitality & Food Processing Award: Jacob Turner of Mark Oliphant College
IT & Business Award: Jared Van Der Zee of Parafield Gardens High School
Music & Multimedia Award: Zaydon Burnell of Paralowie R-12 School
Sport, Recreation & Fitness Award: Hannah Pritchard of Mark Oliphant College
Congratulations to all nominees, class winners, industry area winners and particularly to our two major award winners, Jared & Tamara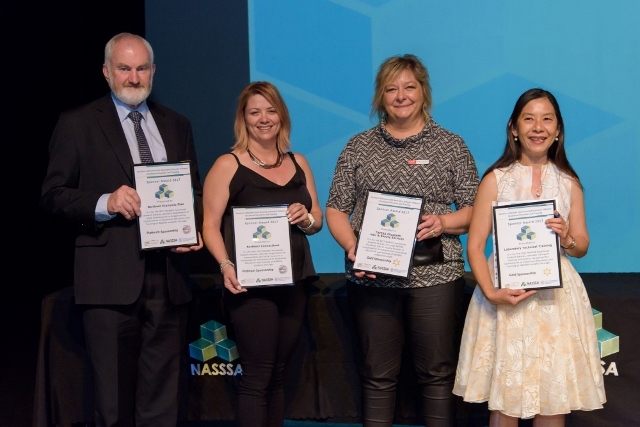 Sponsors of the awards (L to R) included Department of State Development (Northern Economic Plan) & Department of Communities & Social Inclusion, Northern Connections  (absent), TAFESA Hair & Beauty (Elizabeth) and LTT Group (Lab Tech Training). The Workabout Centre also supported the event and three students from the inaugural Certificate III in Learning an Endangered Aboriginal Language provided the Acknowledgement of Country. (below)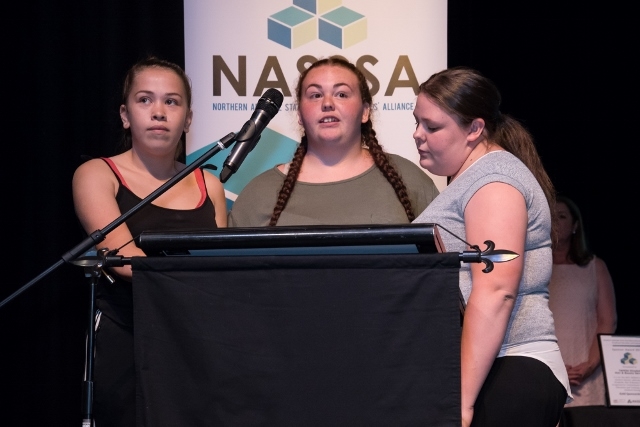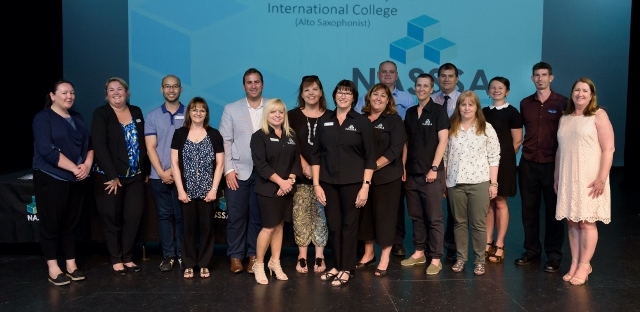 The NASSSA VET Team (above) collaboratively ensure nearly 1,000 students every year, can follow their identified passion in Vocational Training. An amazing group, with young people at the 'centre' of everything they do!