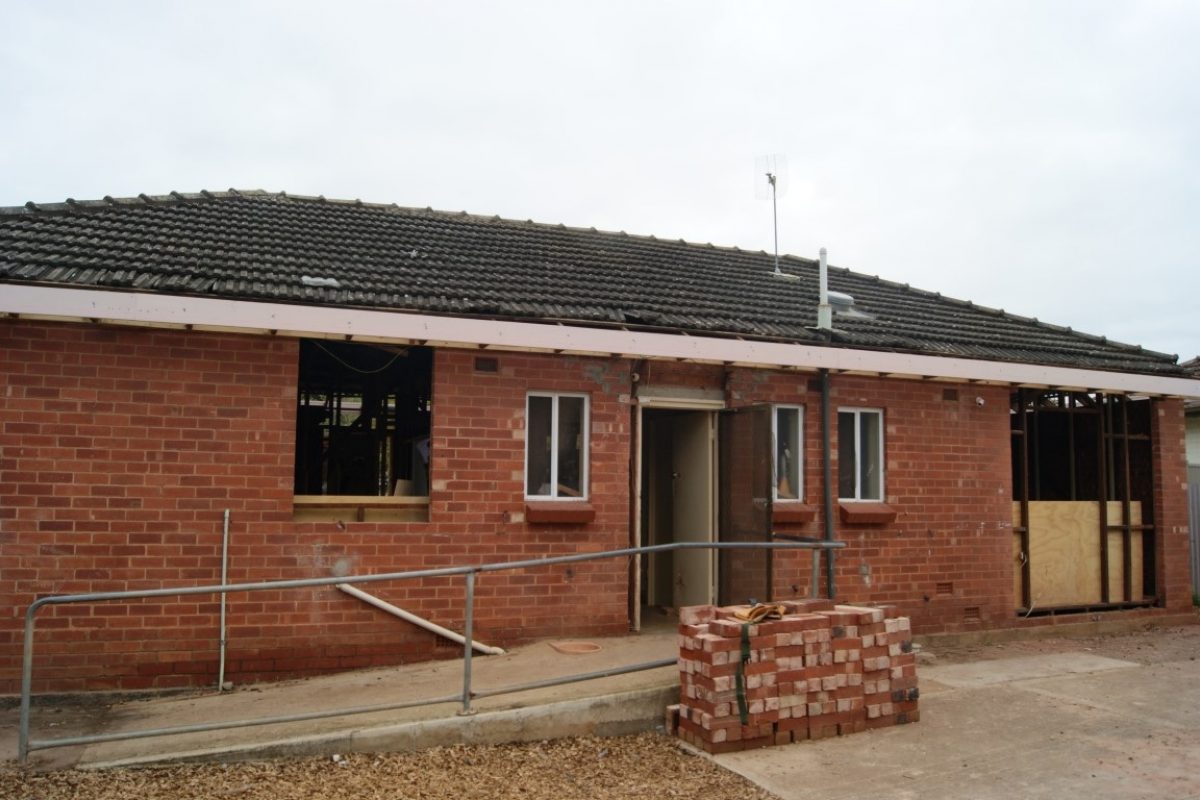 Doorways to Construction 'House' Progressing in 2018
Students from the 11 NASSSA schools are working in rotating shifts over 4 days a week to refurbish a Housing SA property in Elizabeth Downs. Through the program, with qualified trainers and tradesmen, they can achieve a Certificate 1 in Construction.
This is in conjunction with the Trade Training Centre provided by Salisbury High School.
Jed Masters, lead teacher and trainer for the project explained how this house will be refurbished to cater for clients with a disability. Walls will be shifted, doors widened and kitchen plus 'wet' areas will become 'disability-friendly'.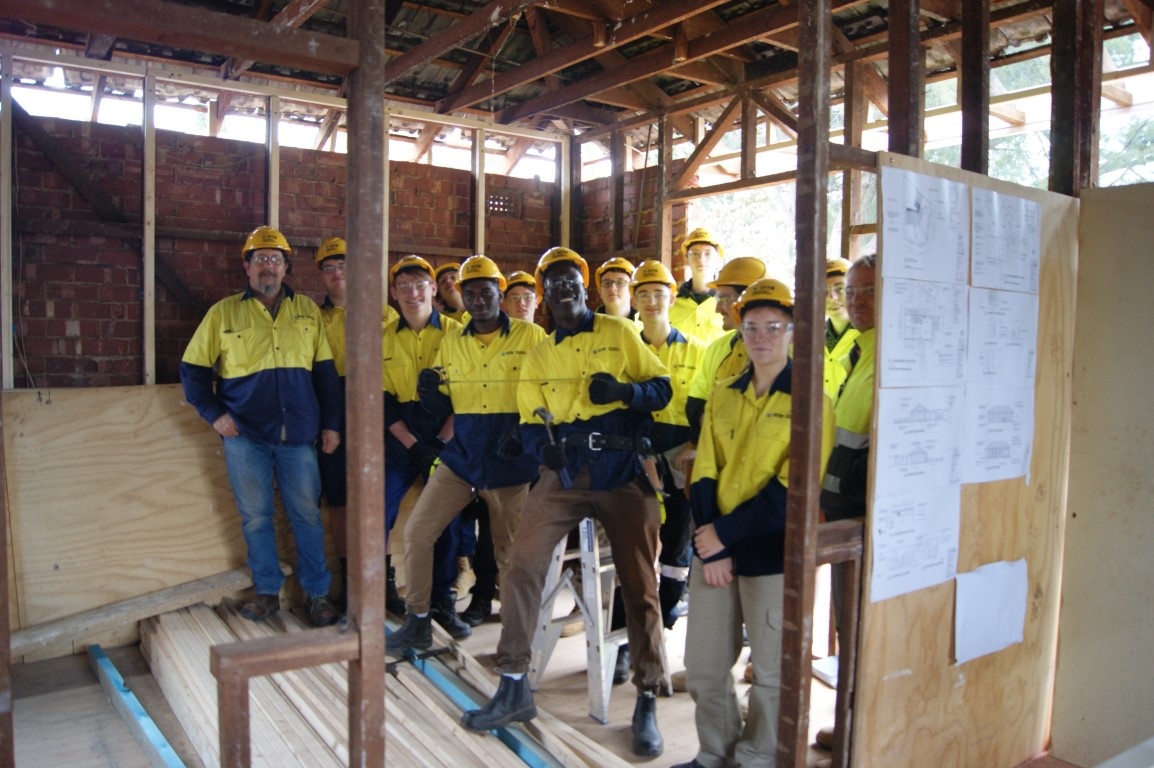 Within their experience-level, and safe work processes, students have already experienced some demolition work and will assist contractors in the removal and replacement of the old cement-tiled roof.
They are currently constructing the new interior walls, ready for plasterboard fixing and finishing. The whole garden and external areas of the house will also be developed with two 'decks' and garden beds.
Throughout the year, students experience the full range of trades involved in housing construction, giving them a fantastic basis for making a decision of which facet of construction they may want to follow in their career.