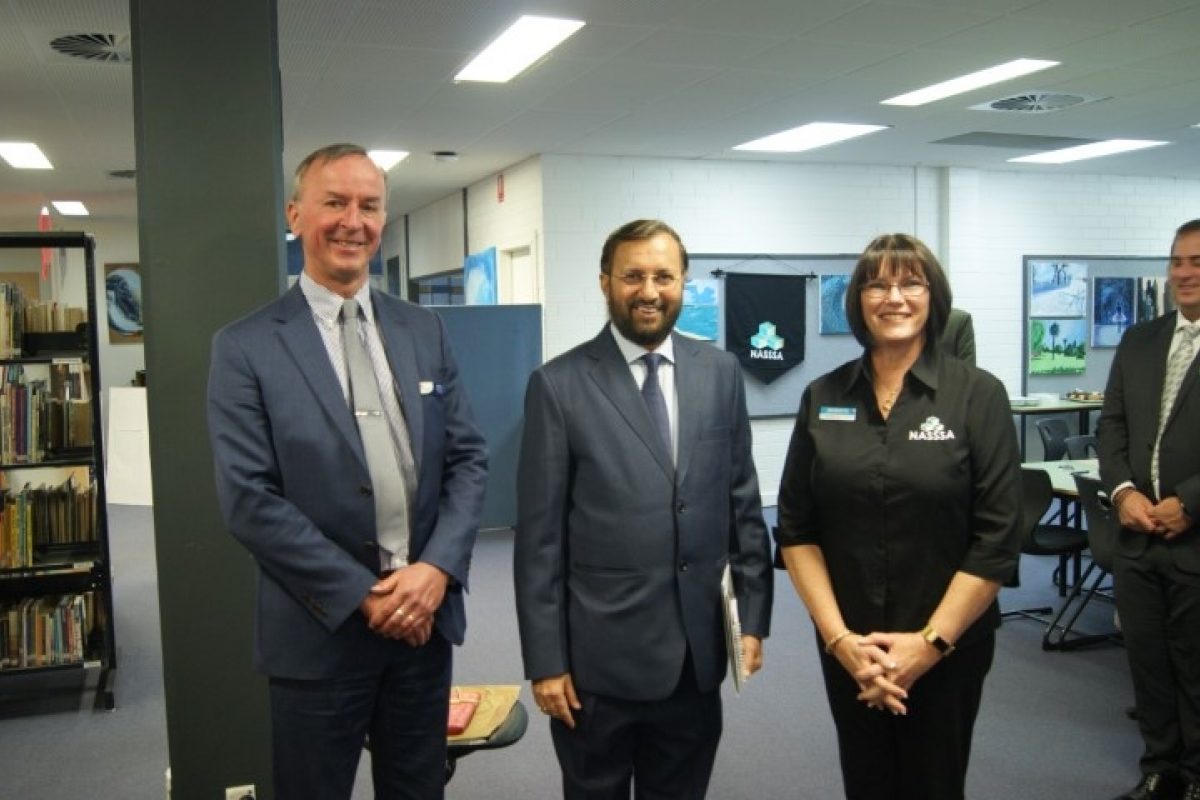 Indian Delegation Visits NASSSA
On Friday June 29th, the Hon Shri Prakash Javadekar, Honorable Minister of Human Resource Development, Dr Mandeep Bhandari, Private Secretary to Hon'ble Minister (Chief of Staff), Dr N Saravana Kumar, Joint Secretary (International Cooperation), MHRD (Group Manager), Shri VLVSS Subba Rao, Senior Economic Advisor and Skills Incharge (Senior advisor in Government),   S. K. Verma, Consul, Consulate General of India in Sydney  and B.Vanlalvawna, Consul General of India, Consulate General of India in Sydney, visited the Northern Adelaide State Secondary Schools' Alliance [NASSSA].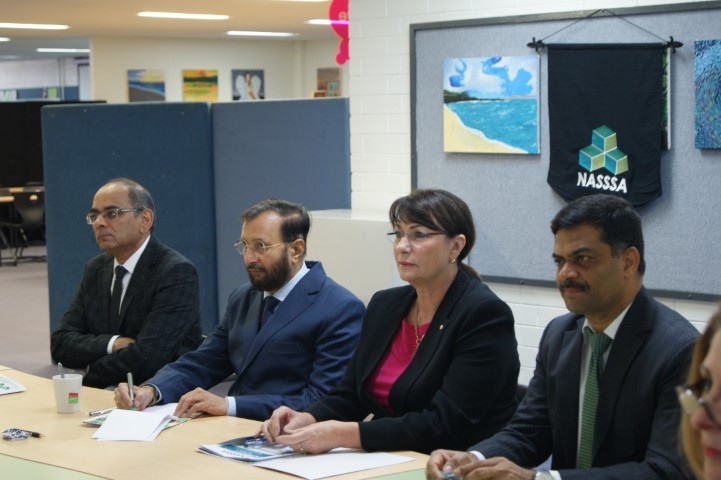 The visit took place at Parafield Gardens High School, where Principal and Deputy Chair of NASSSA, Martin Lippett, welcomed the Minister and his party. Also in attendance were various members of the Federal Department of Employment and Training. The Minister was in Adelaide for discussions to build on relationships between India and Australia in the Education and Training sectors.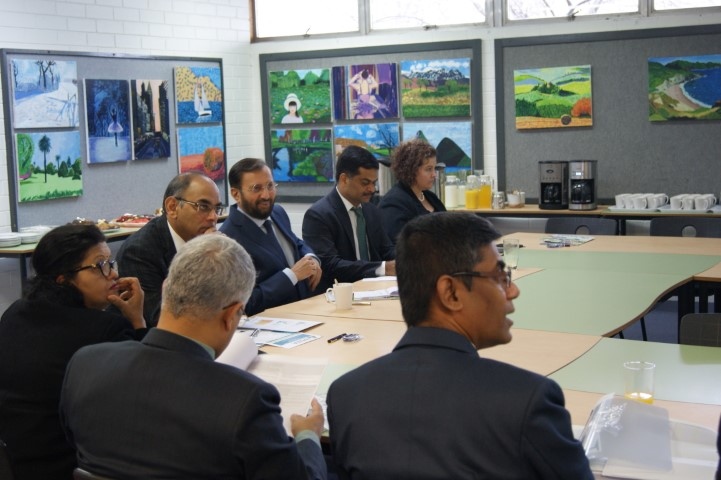 Year 11 student, Renae Webb provided an Acknowledgement of Country. This was followed by a presentation by Martin Lippett, Heather Bitter [NASSSA Senior Leader, Operations], Evan Ganiaris [Parafield Gardens High School VET Leader] and Sally Stewart [Para Hills High School VET Leader].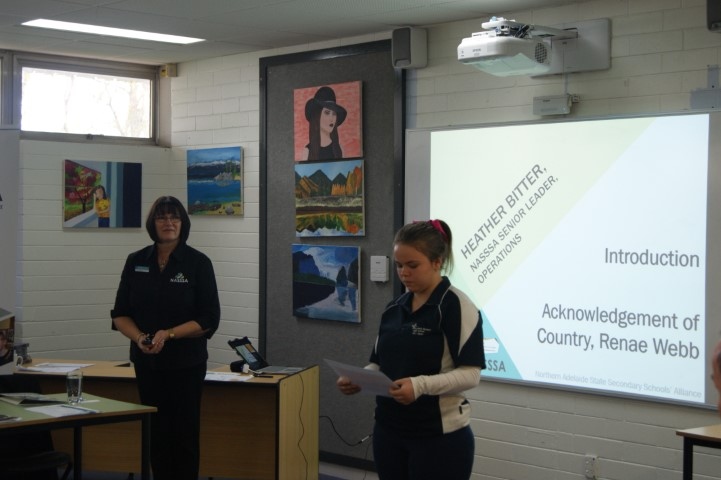 The visitors were interested in NASSSA's approach to entrepreneurial education, taking particular notice of:
Certificate III in Micro Business Operations
$20 Boss
Venture Dorm (Flinders University New Venture Institute)
An Entrepreneurial Expo will also be held for NASSSA students on July 4th, where many young entrepreneurs will support young people with blossoming ideas and enthusiasm.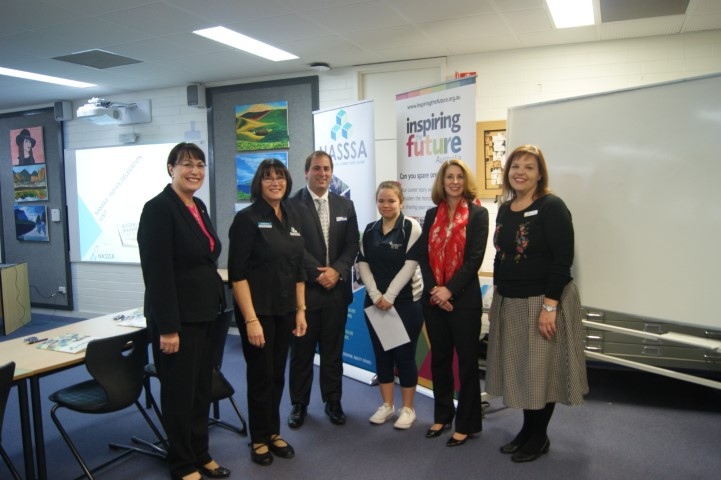 The Indian Delegation were keenly interested, asking many questions regarding NASSSA's quality approach to delivery of Nationally recognized Vocational qualifications during the 60 minute visit. Inspiring the Future, an online platform connecting students with the world of work, was discussed as an ideal support of students gaining an understanding of the pathway they may wish to follow in life.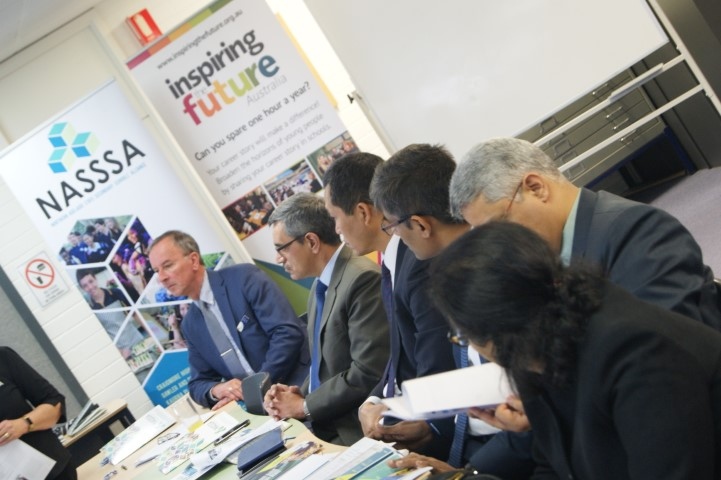 Minister Javadekar presented Martin Lippett with a thank you gift, prior to the group leaving for a meeting with Minister Simon Birmingham in Adelaide.