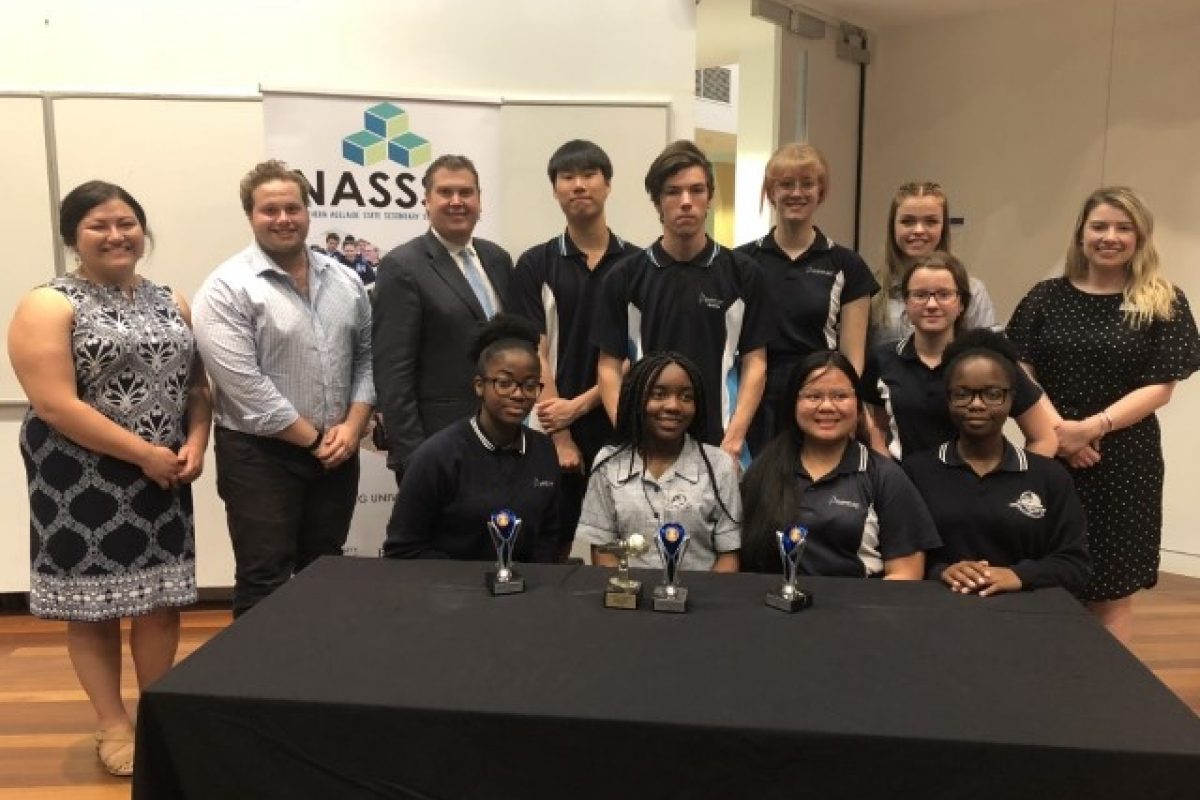 NASSSA Debating Grand Final Success
Last Wednesday, we celebrated the conclusion to our debating competition for 2018.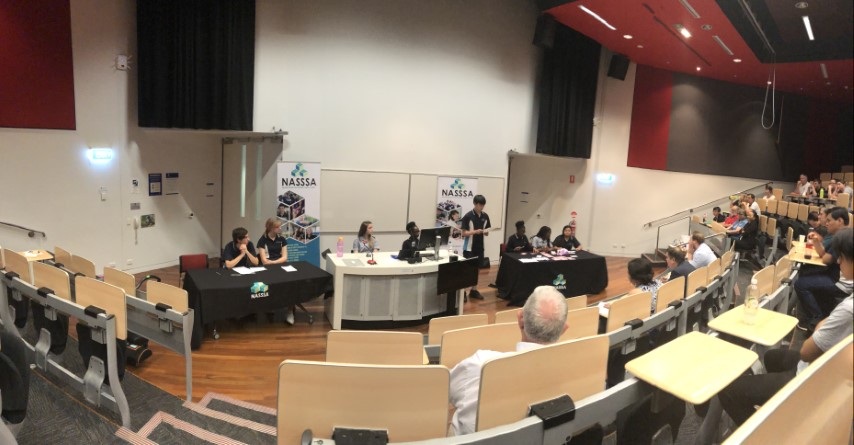 Our three adjudicators - Glen Docherty, Mayor for City for Playford, Beau Brug, Councillor for Mawson Lakes and Maria Blackmore, head adjudicator for the competition – had their work cut out for them with two very competitive and entertaining debates.
The evening began with a fun debate between Para Hills and Paralowie, who debated whether it was better to be the sidekick than the superhero. Both teams had the audience in stitches, including props and costumes to build their respective cases. The quality of the debate was clear, with the adjudicators awarding not one, but two best speaker awards: Peter Tran and Rhylee Weir from Paralowie R-12 School.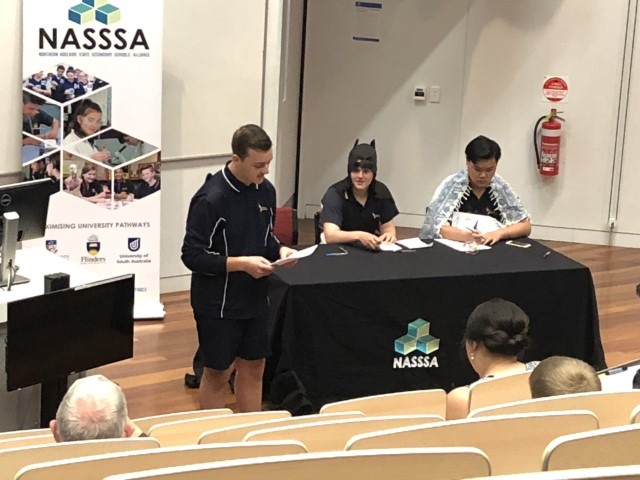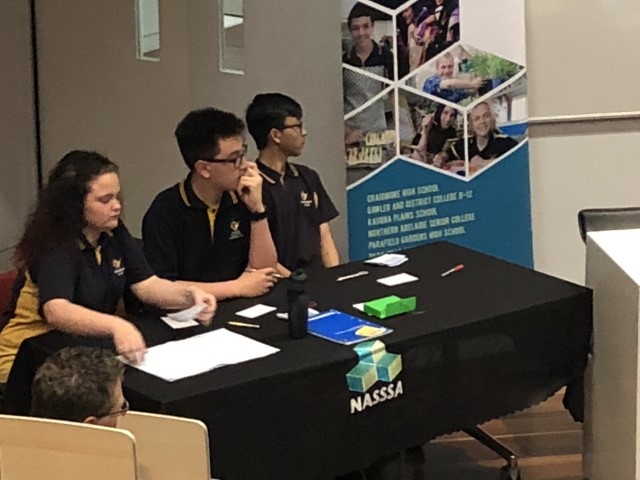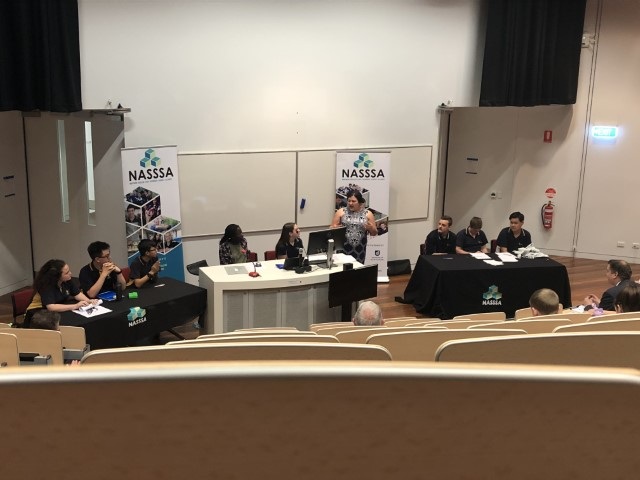 The second debate for the evening was the Grand Final, between Salisbury East A and Salisbury East B, who debated that education is the key to success. It was an extremely close debate, coming down to a single word: "the". Unfortunately for us teachers, yet fabulous for the students, the negative team came through with the goods in the end. The Best Speaker award was given to Third Affirmative speaker Brigitte Muke for her outstanding rebuttal and ability to neatly tie together a complex team argument.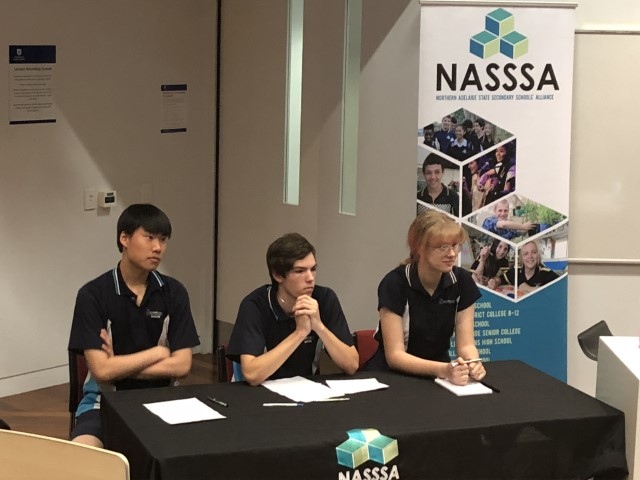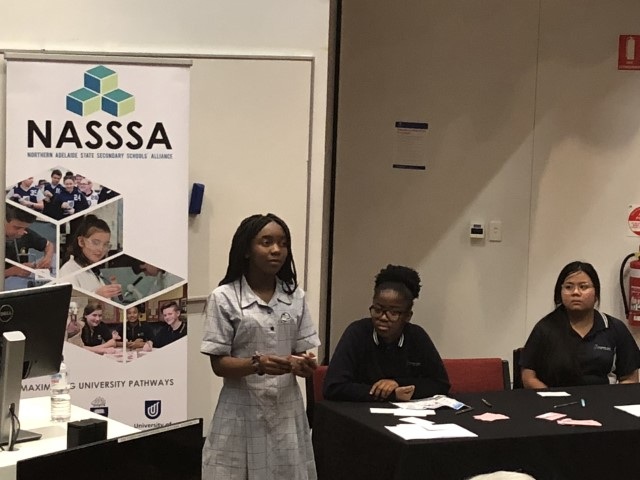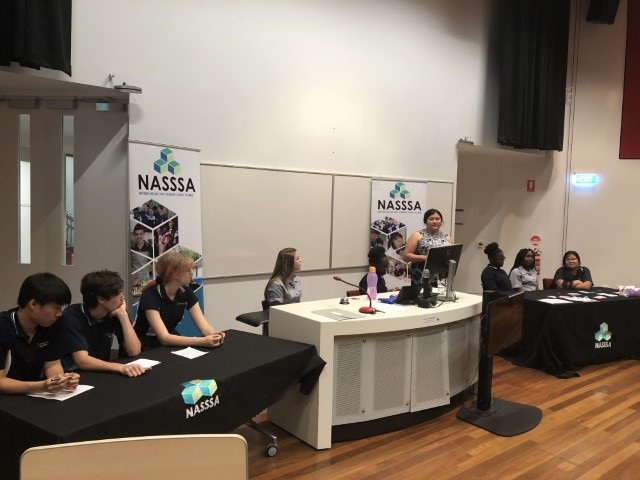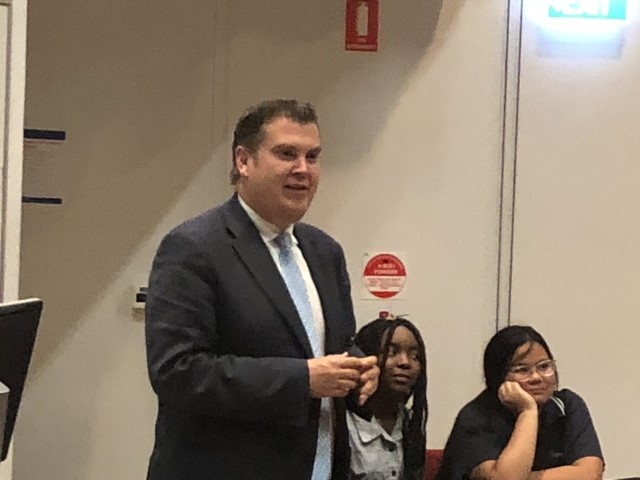 The event had a fabulous turnout – thank you to all family and friends who attended to witness the results of months of hard work by their students.