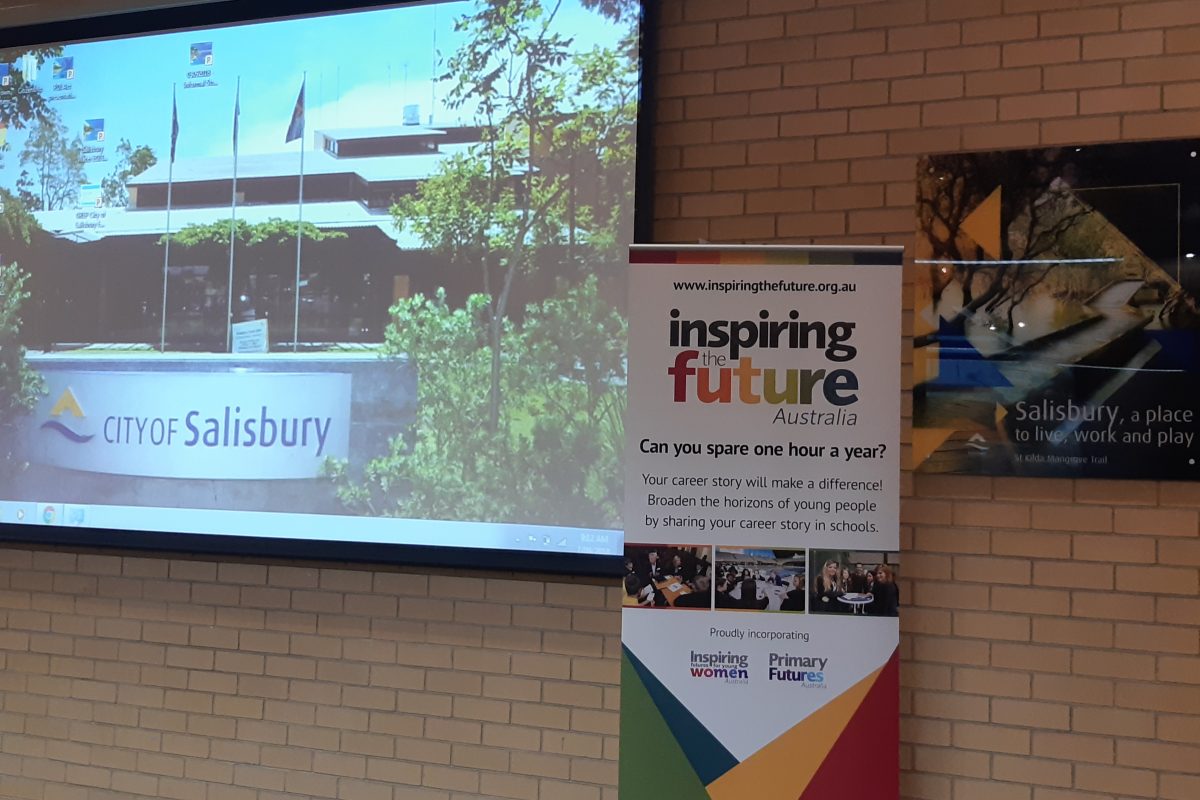 Paralowie R-12 School visits City of Salisbury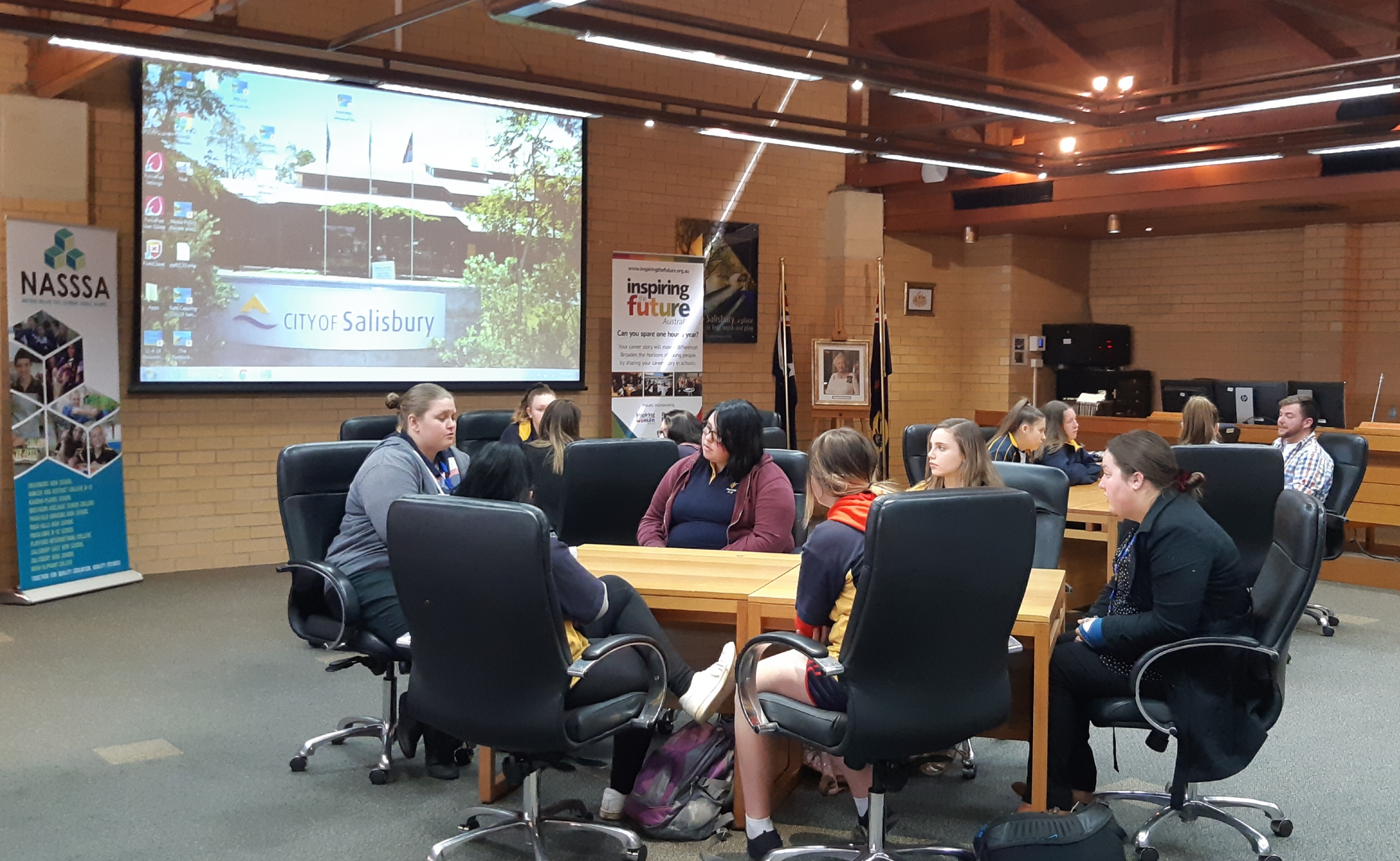 Paralowie R-12 Year 9 female students visited the City of Salisbury using Inspiring the Future.
Students had the opportunity and privilege to do a behind the scenes tour of Council, talk with a wide variety of staff about their roles, careers and opportunities available in relation to jobs within local government.
Participating in discussion and doing activities based on workplace conflict resolution, ethics, staff wellbeing & safety and Council employee expectations were undertaken in the actual Council Chambers and students found out how this is put into Policy for staff by the People and Culture team.
Volunteering, the benefits to the community and gives students additional skills whilst still at school and sometimes pathways to employment was also brought to the attention of students attending on the day.