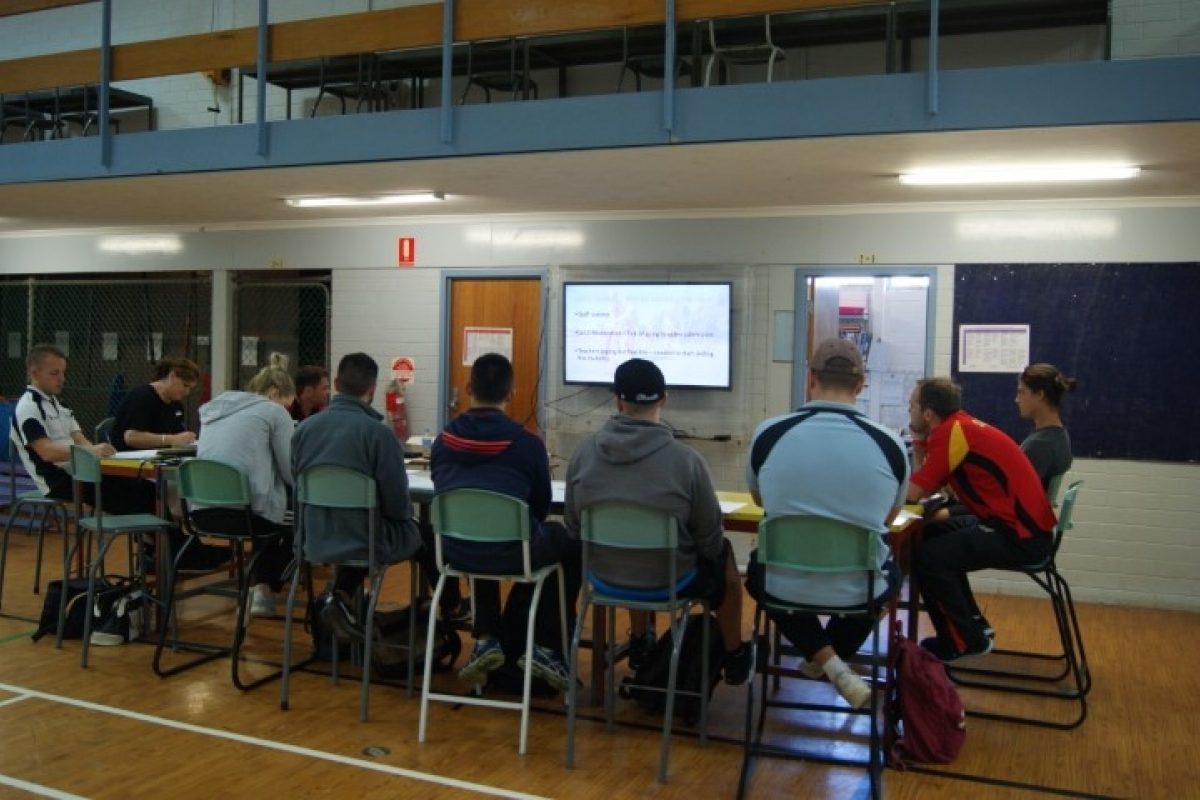 Physical Education Team
Aaron Struck from Para Hills High School hosted the recent NASSSA Physical Education Leaders Meeting, with a demonstration of using technology to provide instant feedback to students.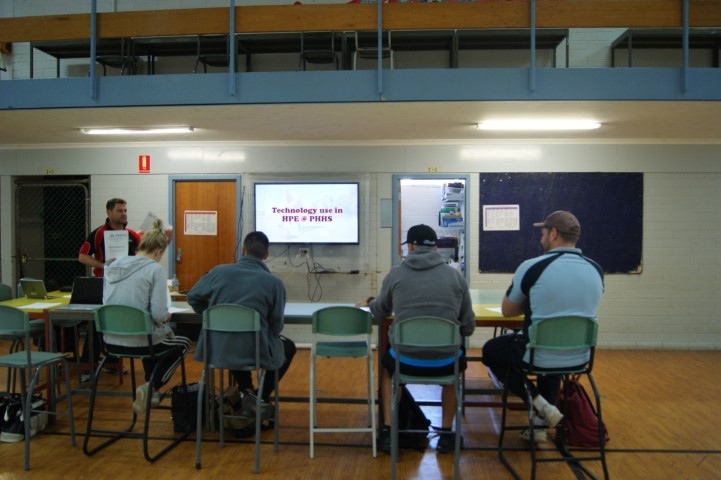 Discussion included how the technology works (eg mirroring devices to the TV screen) and then how the feedback could be used.
The group also used this to do a moderation exercise together, which evoked healthy discussion of performance levels of students in the middle school years.
Josh Farmer from Paralowie School, also demonstrated how he was able to film students during a badminton session, then allow them to reflect on their performance and improvement needed with a guided worksheet as evidence.
As a result of this session, the shared understandings will be taken back to sites by the Leaders and shared with their teams to support student improvement.