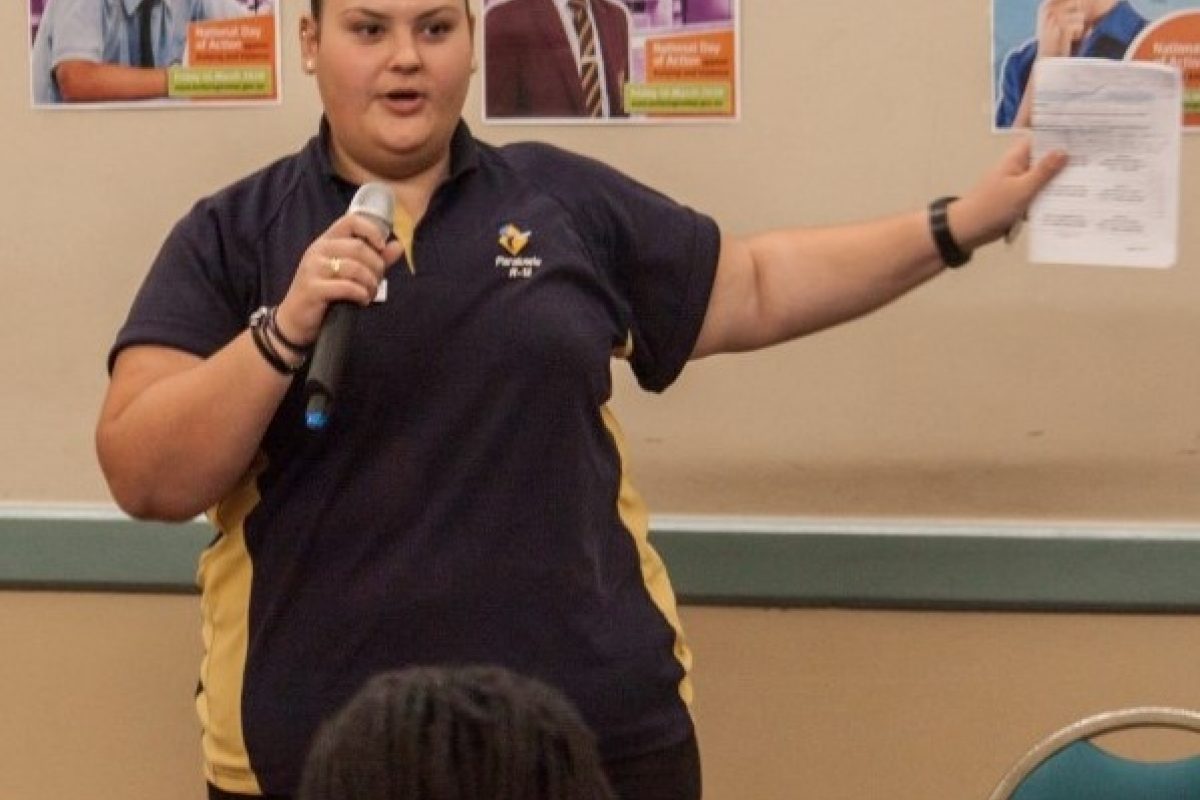 YAT Anti-bullying Conference 2018
NASSSA Youth Action Team (YAT) held an Anti-bullying Conference on the 16th of March 2018 as part of the National Day of Action Against Bullying. 
Attracting 100 students to participate in simulated activities on bullying, learnt about supporting a person being bullied as a bystander and increased their awareness on bullying.    A planning session using SMART goal setting was undertaken by all students, brainstorming what they could do back at their own schools to prevent bullying in the future.
Held at Twelve25 this event was supported by the City of Salisbury and Rotary Club of Salisbury.