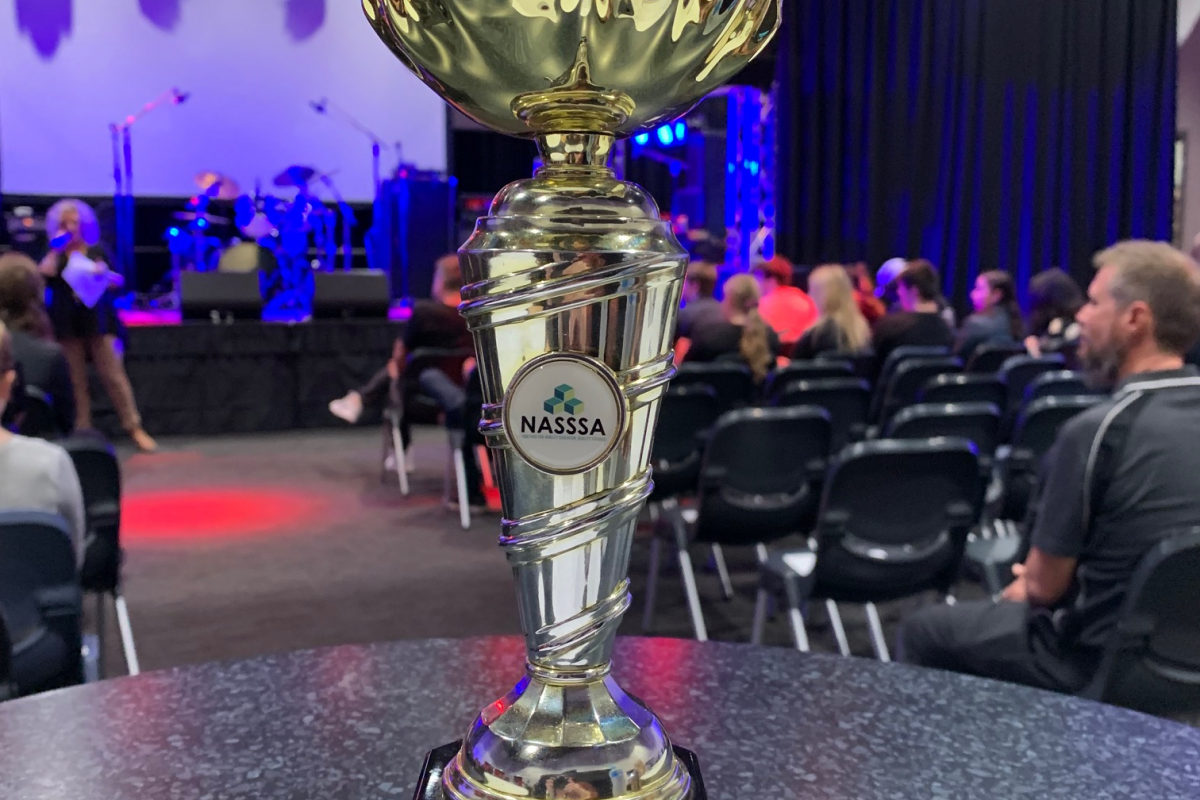 Battle of the Bands...NASSSA-Style!
An incredibly successful event was recently arranged by students from Northern Adelaide Senior College on behalf of the NASSSA Arts Curriculum Area Team. These students (the 'Crew') gain SACE credits and experience skills in Live Production and Event Management in running Battle of the Bands. The event was held at Northern Sound System in Elizabeth.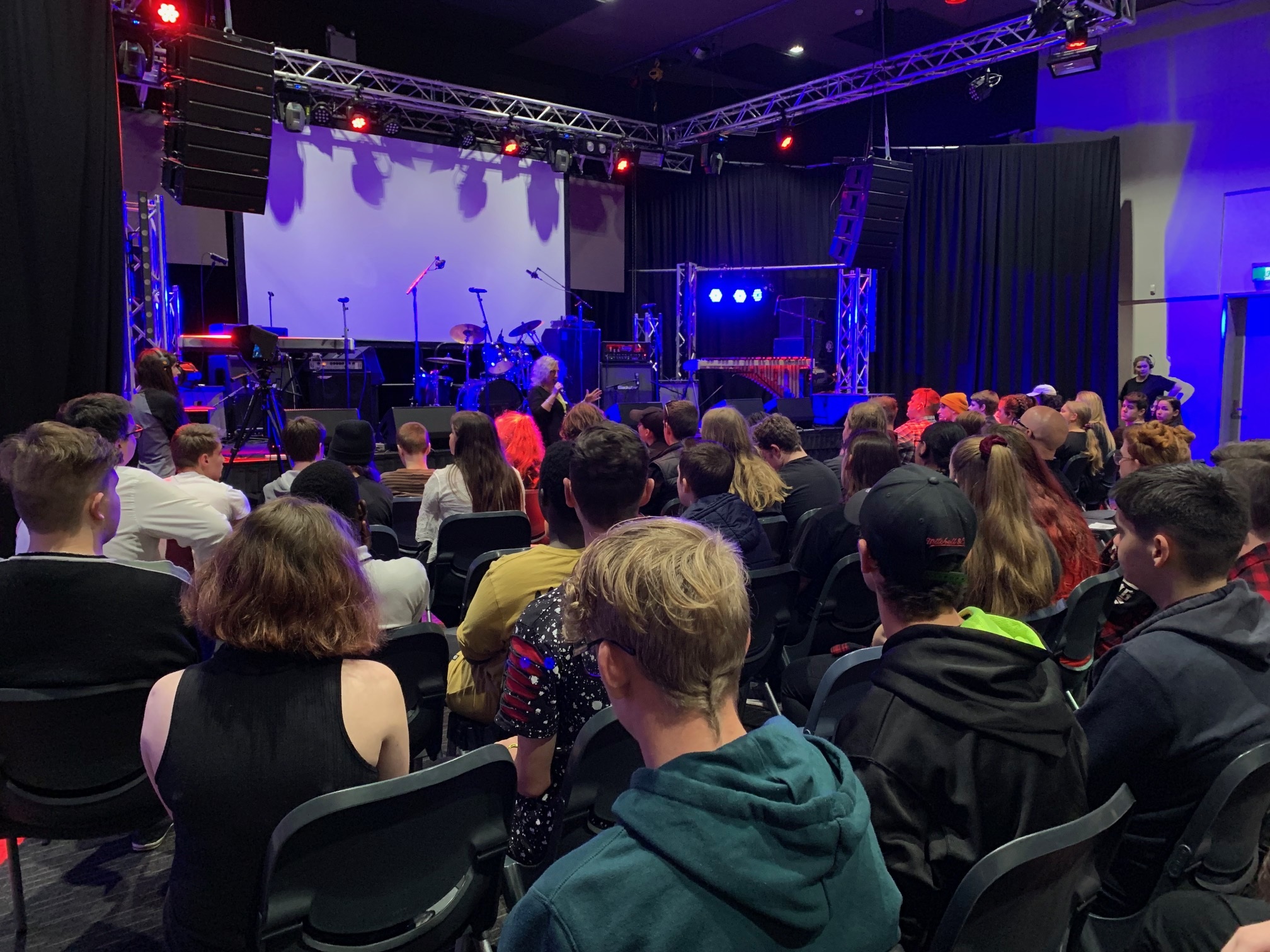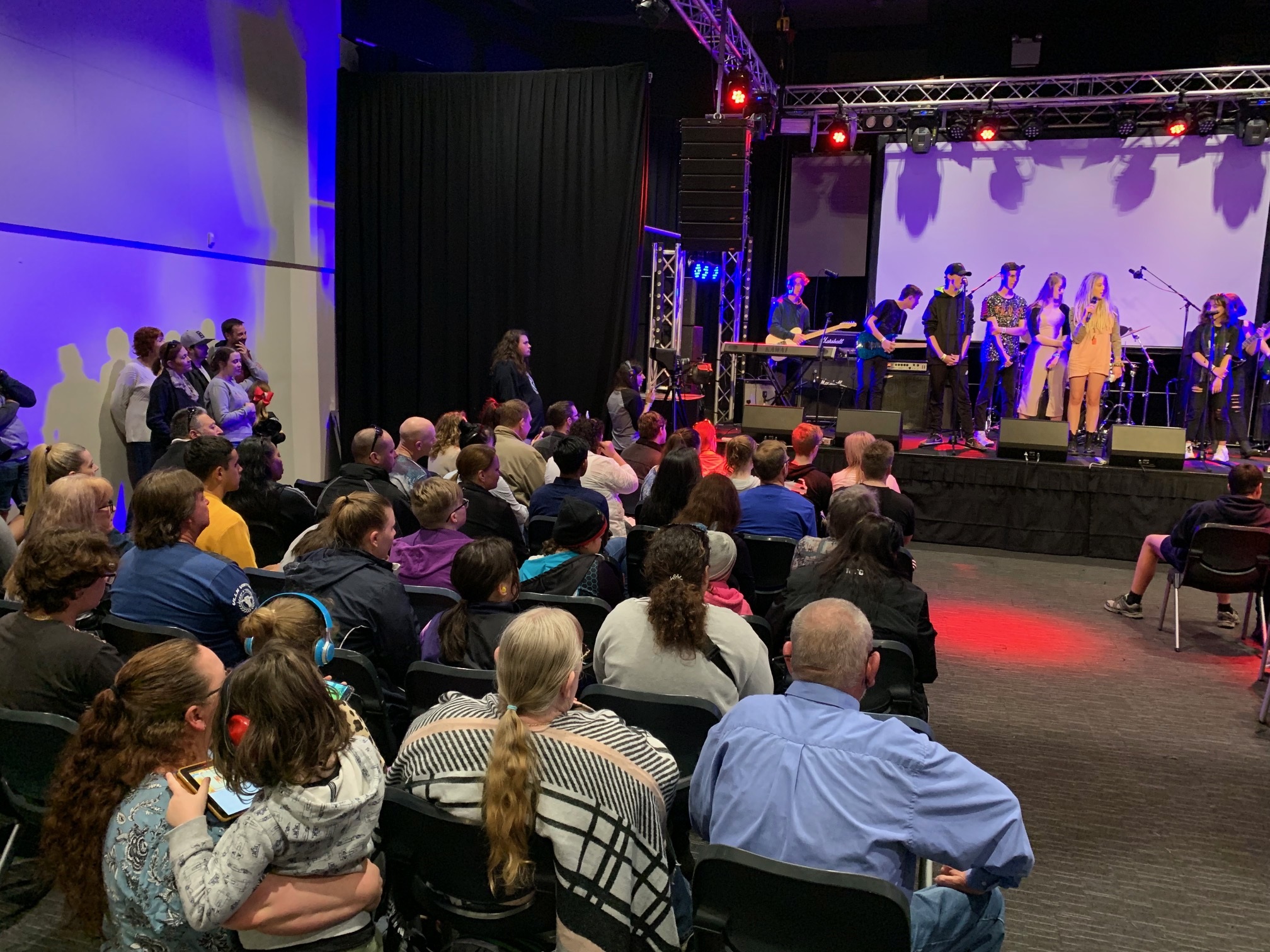 Above - pre-event orientation for the bands
This year, judges included a member of the guest professional band, a NASSSA representative and a Northern Sound System representative. Bands are judged on criteria of:
Presentation
Entertainment
Musicianship
Stagecraft
Confidence
Previous winners include Salisbury East High School and Craigmore High School.
Winners this year were "Remember November" from Northern Adelaide Senior College, with "Meet the Robertsons" from Para Hills High School in second place and "Walkering in Sunshine" from Gawler & District College B-12 coming in third.
Accolades were given to all bands for their fantastic performances which become more professional every year.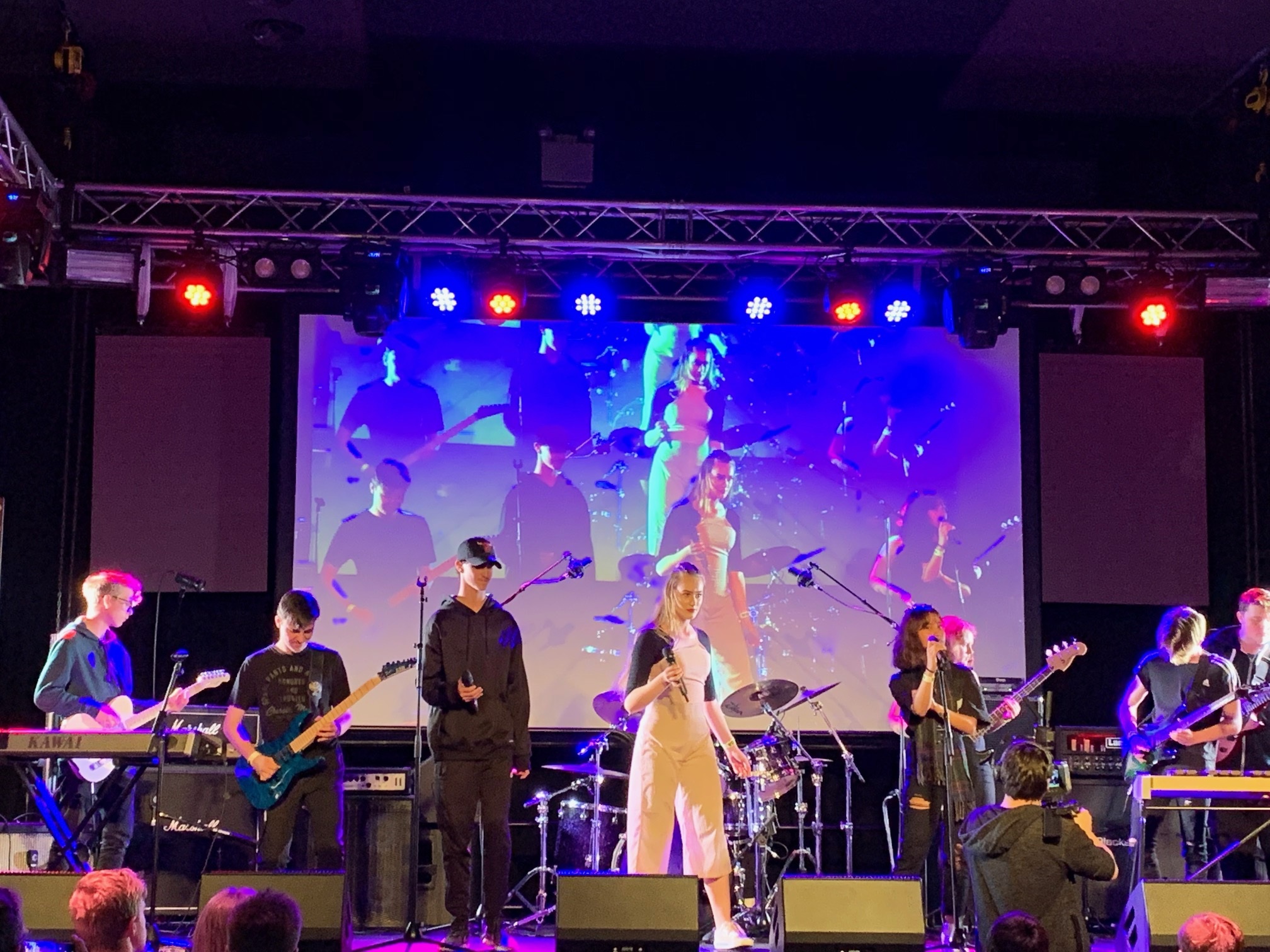 Above: Craigmore High School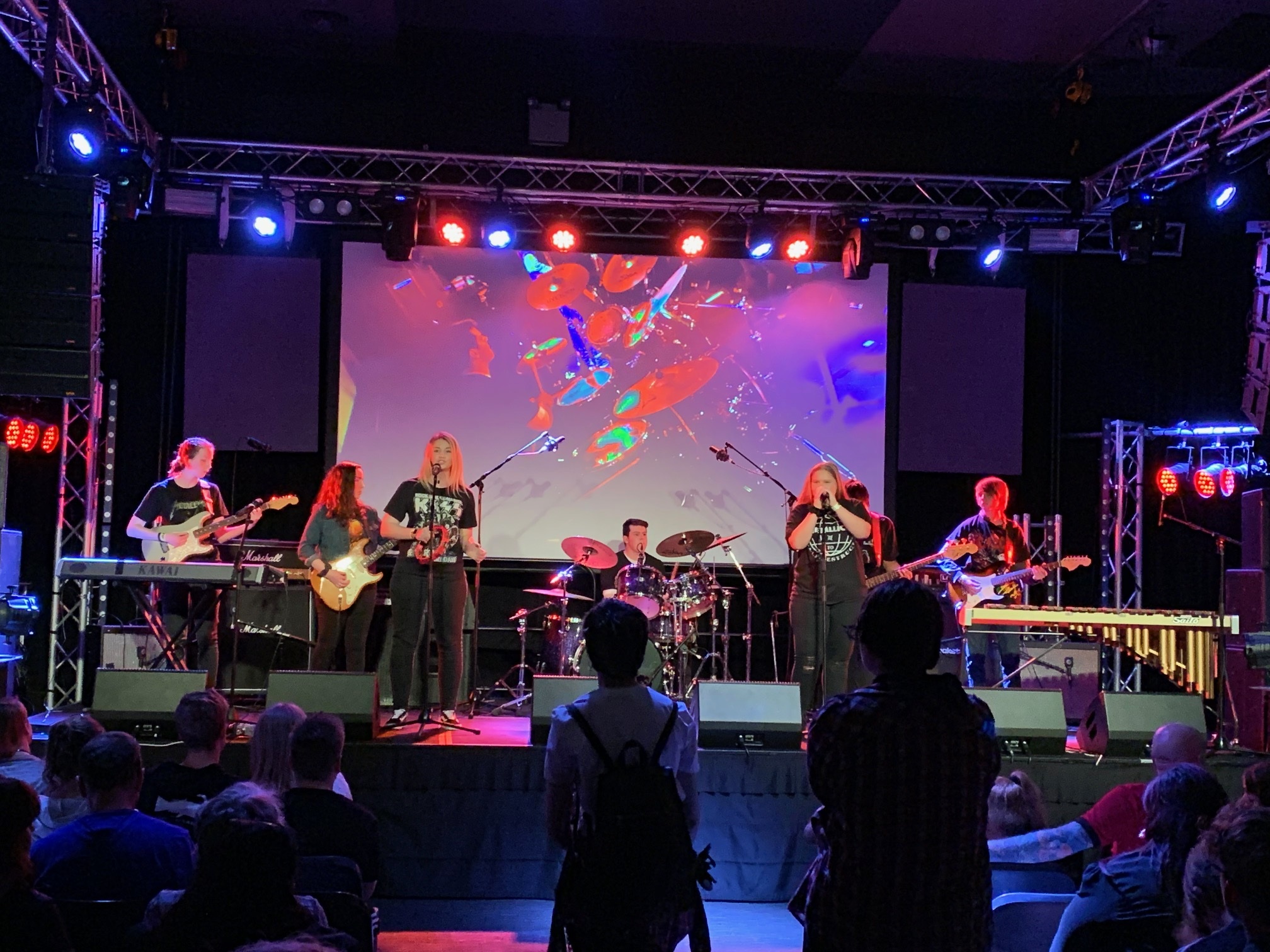 Above: Salisbury High School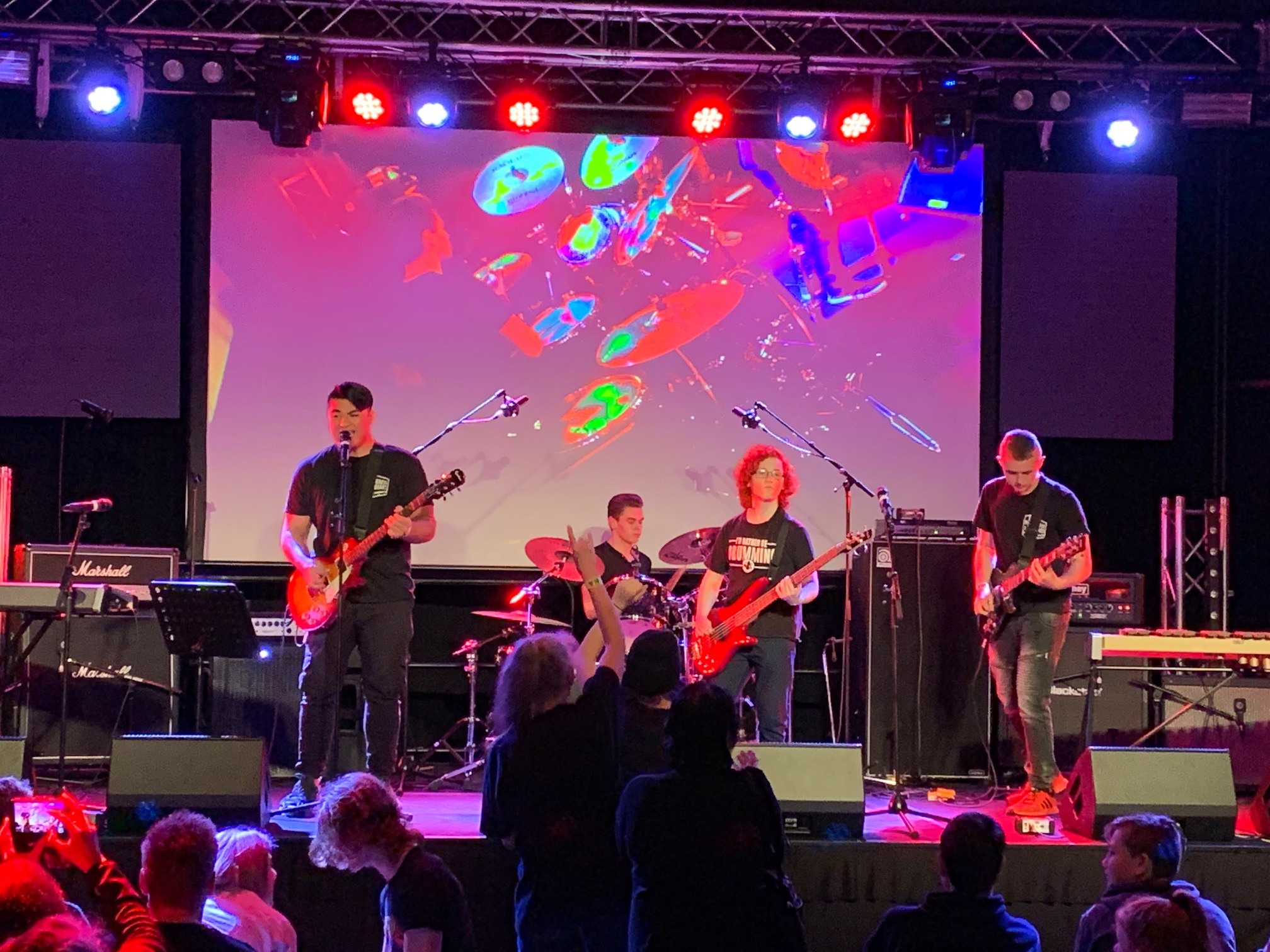 Above: Parafield Gardens High School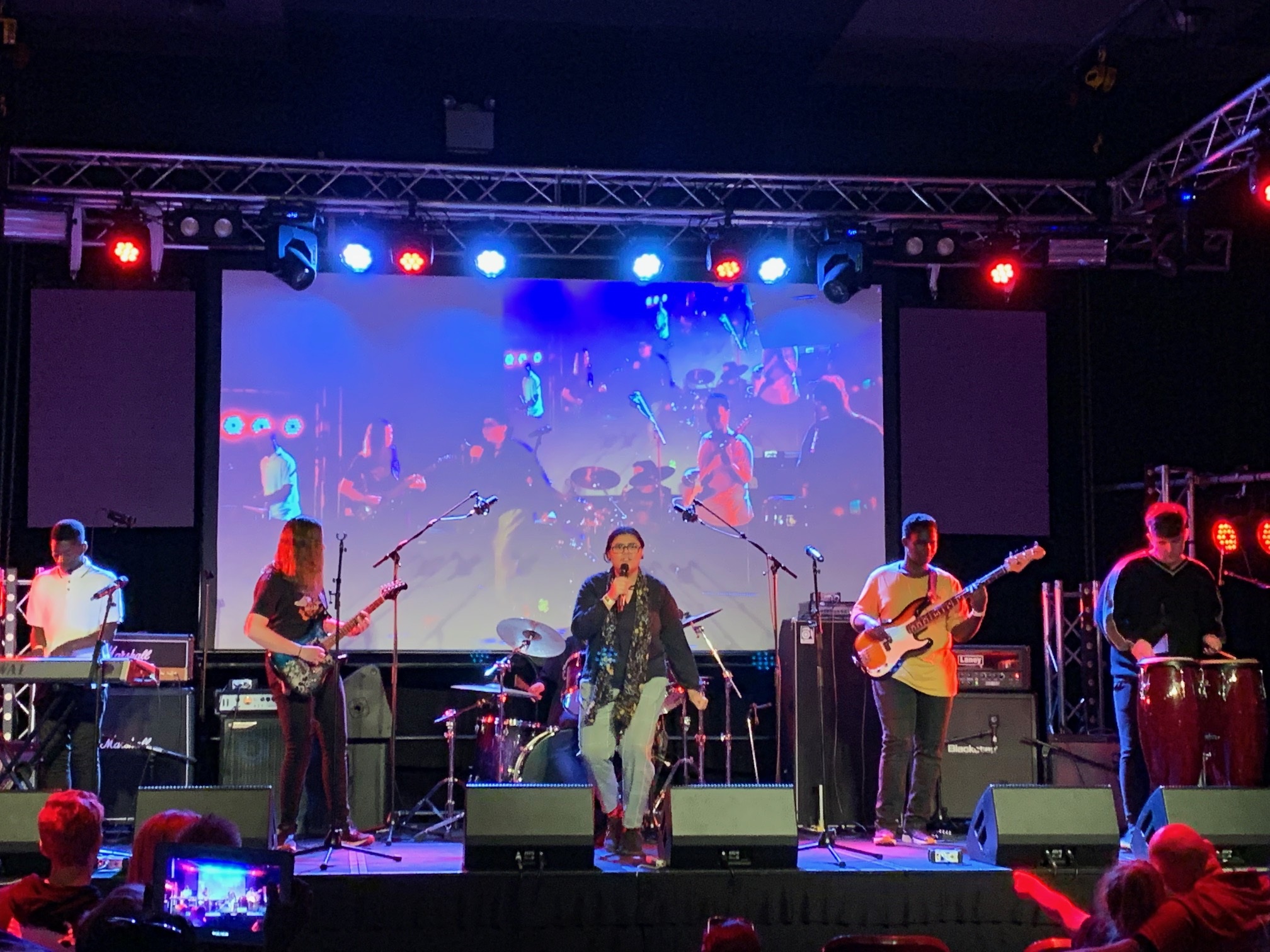 Above: Playford International College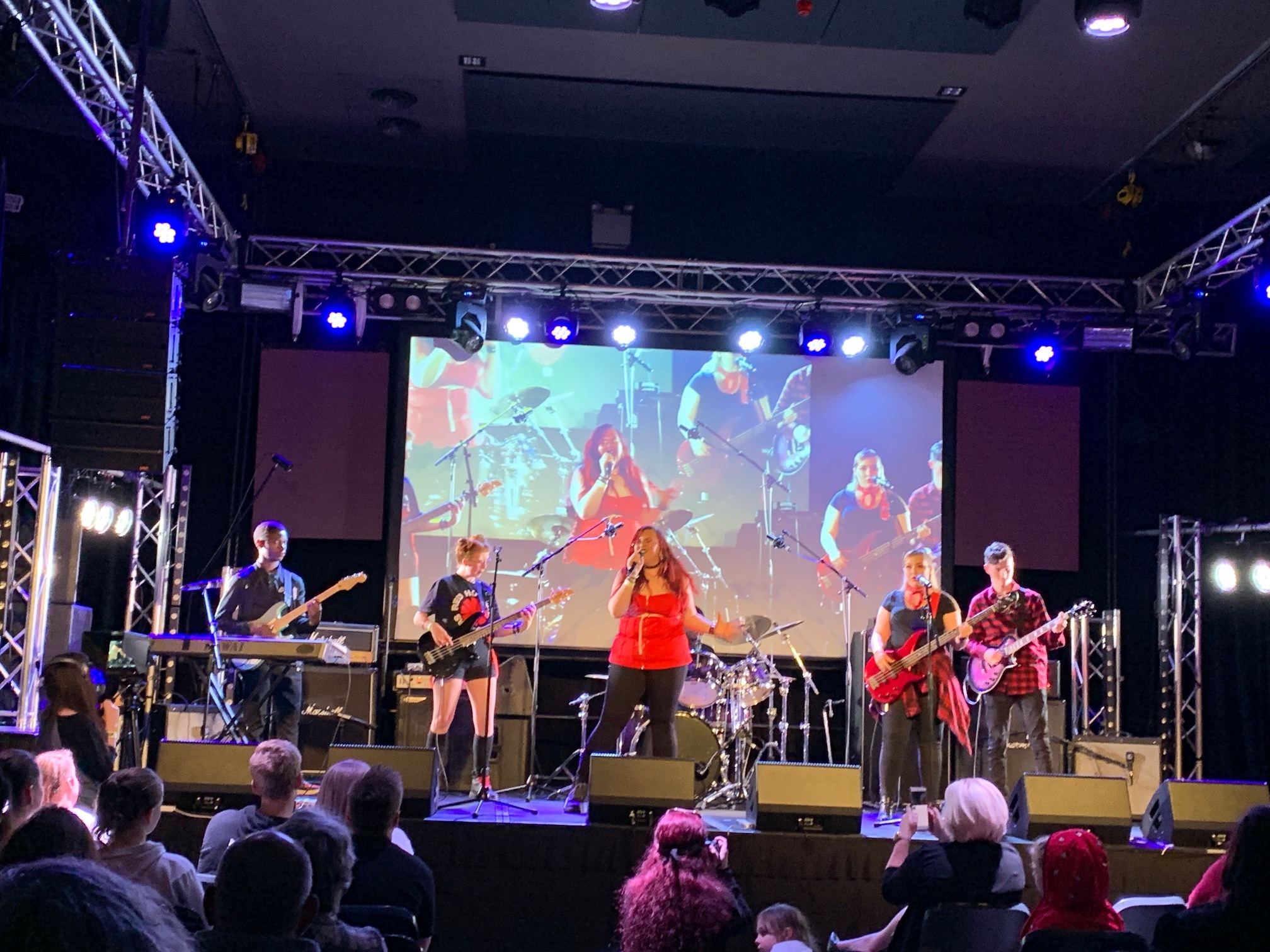 Above: Mark Oliphant College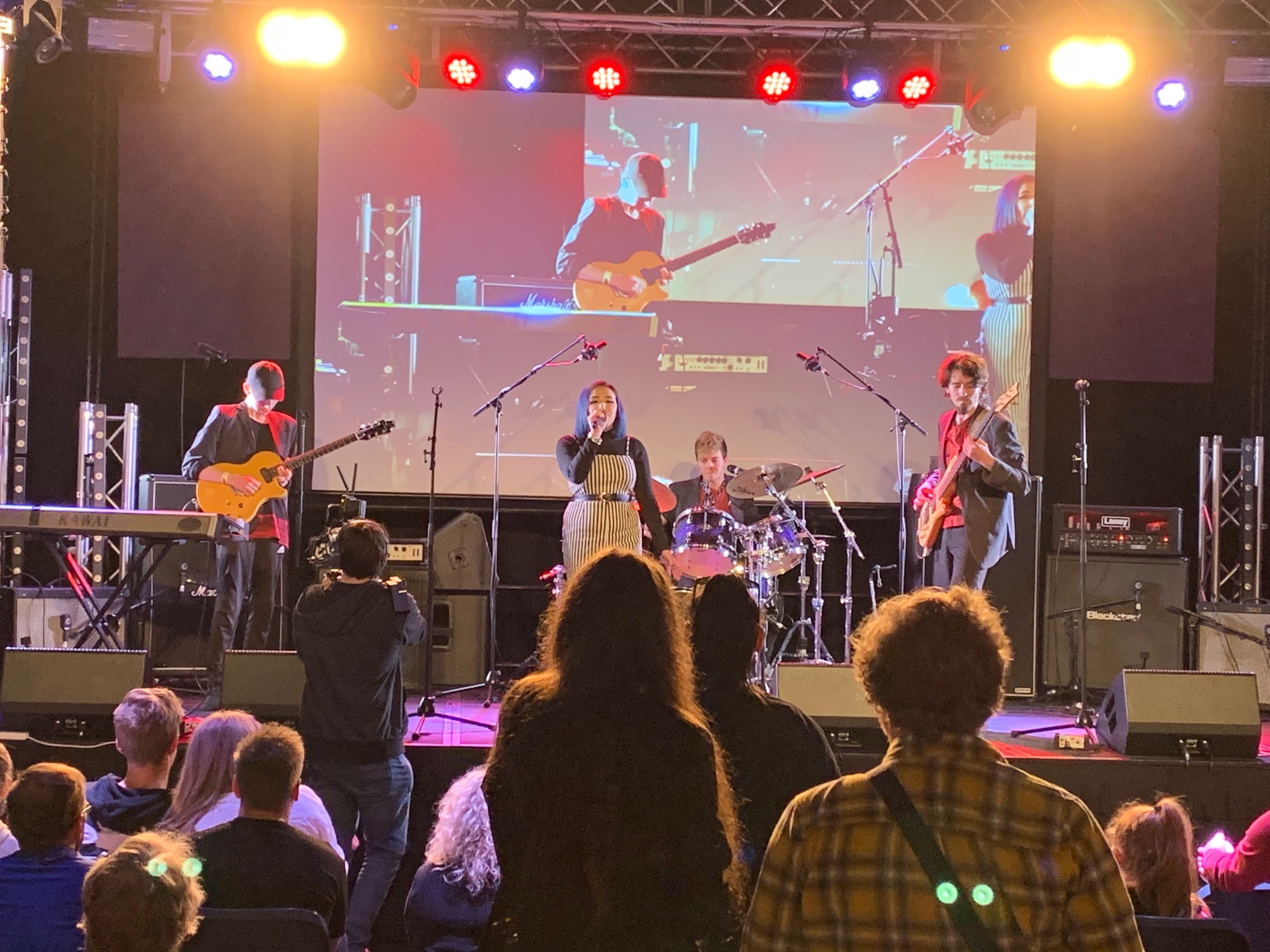 Above: Winners from Northern Adelaide Senior College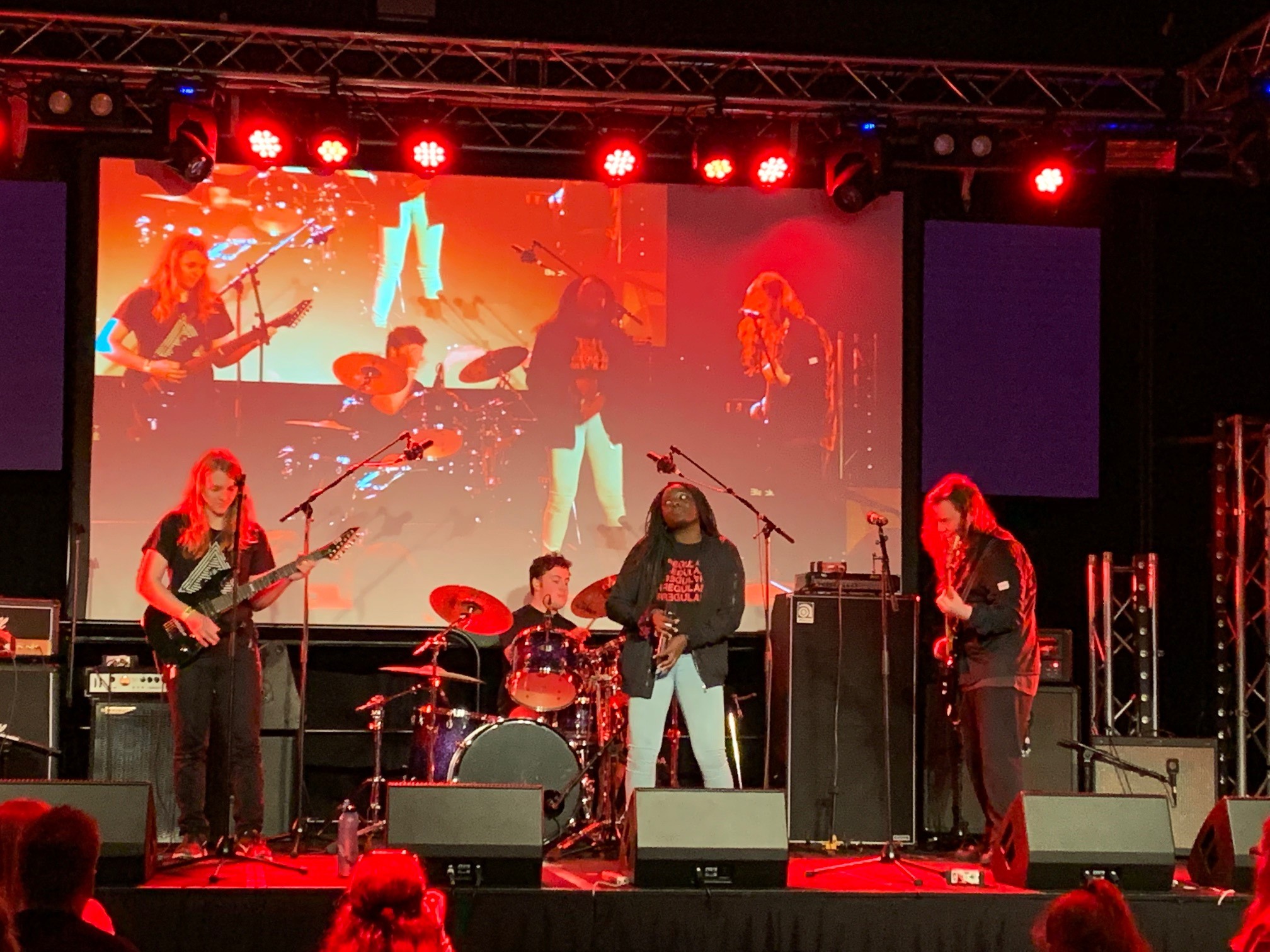 Above: Salisbury East High School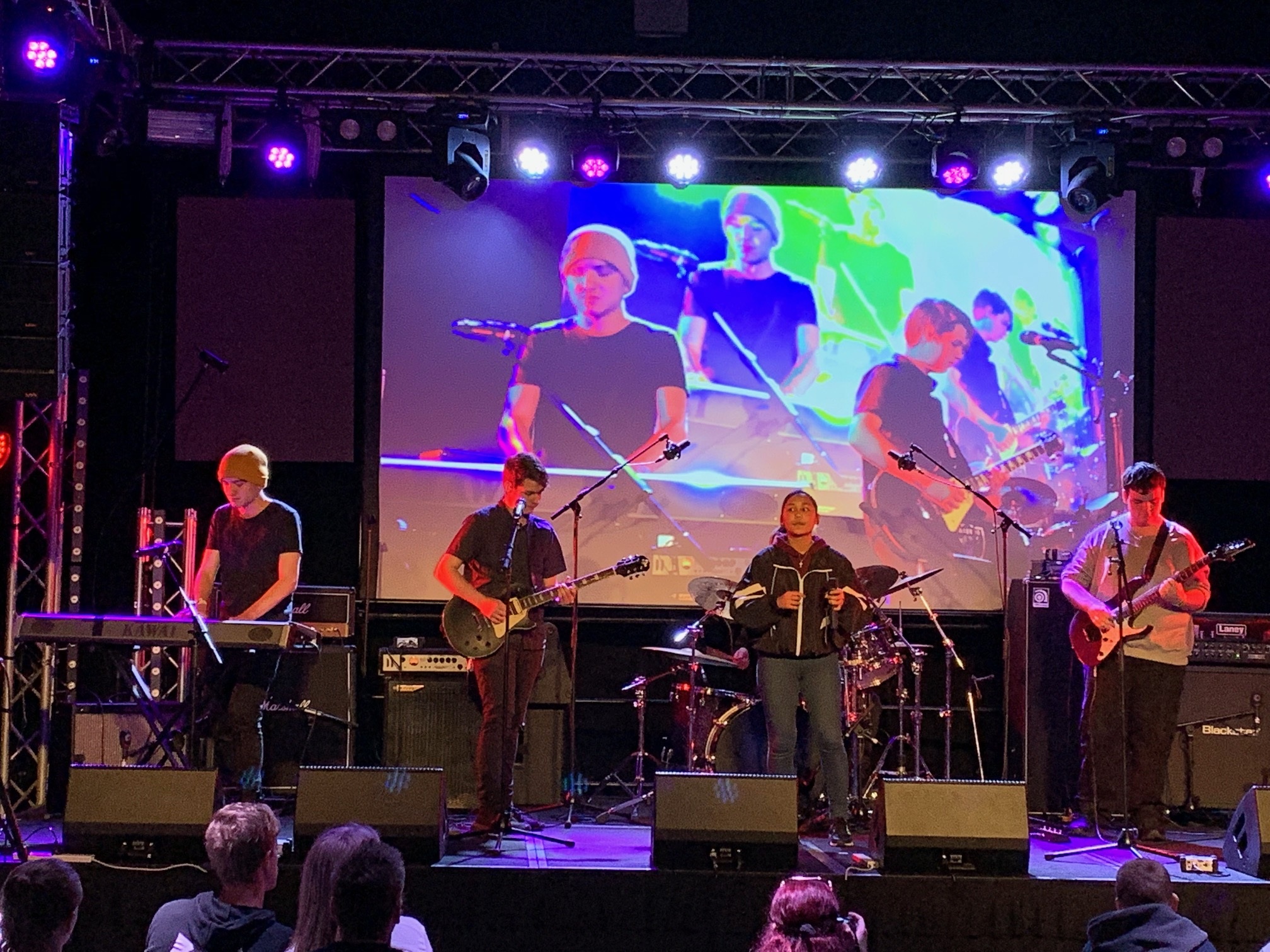 Above: Para Hills High School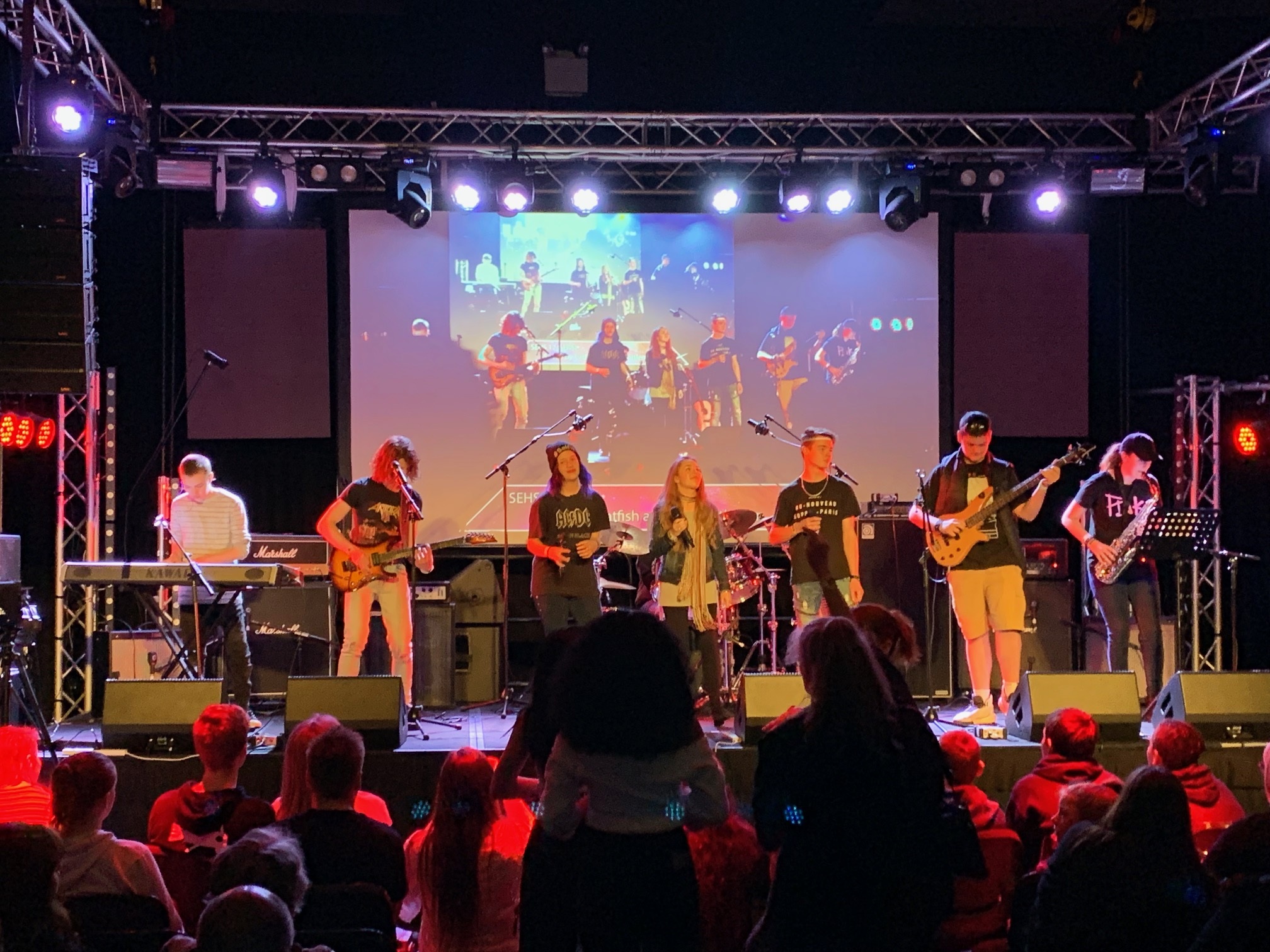 Above: Gawler & District College B-12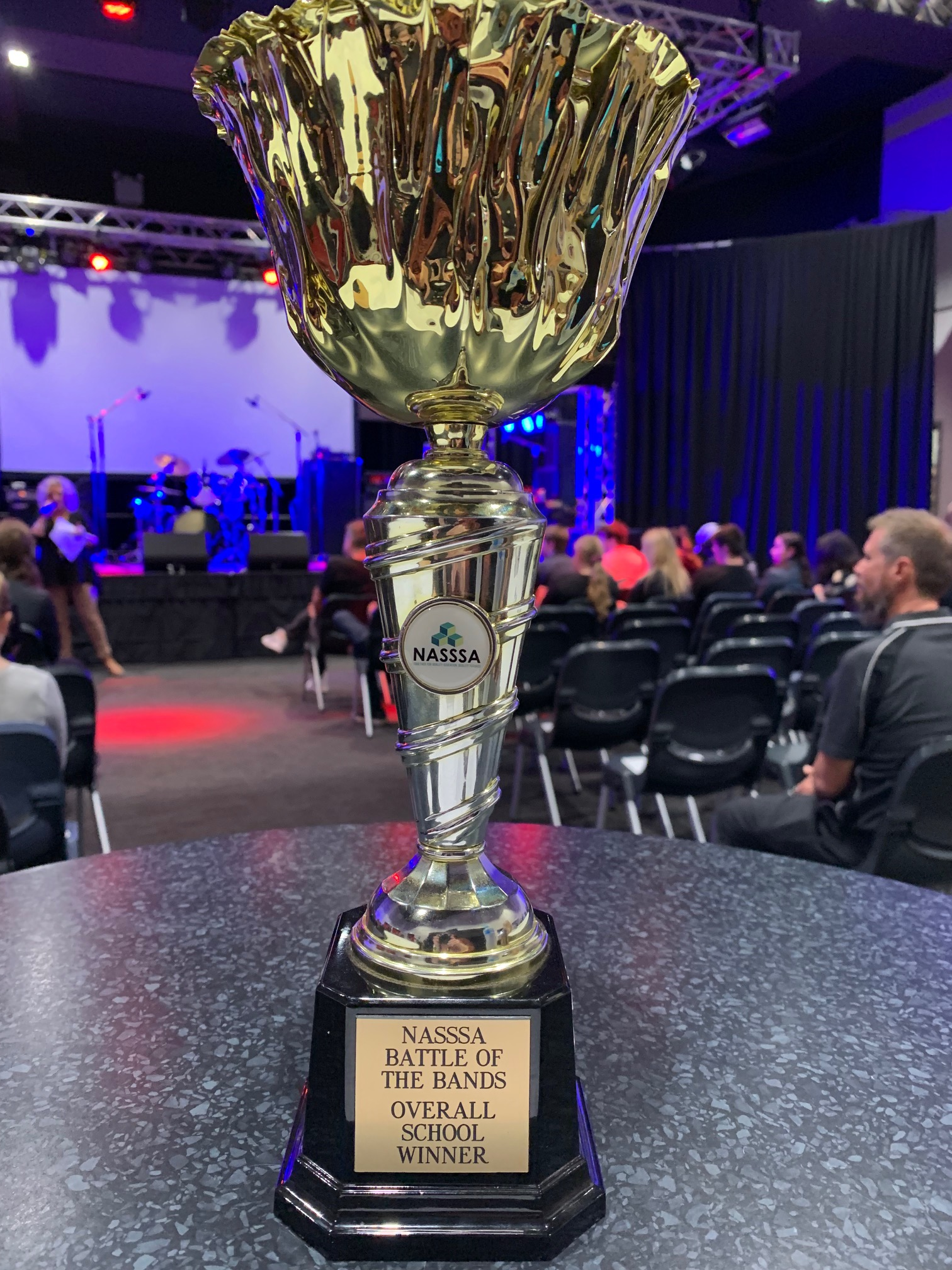 Above: The perpetual trophy