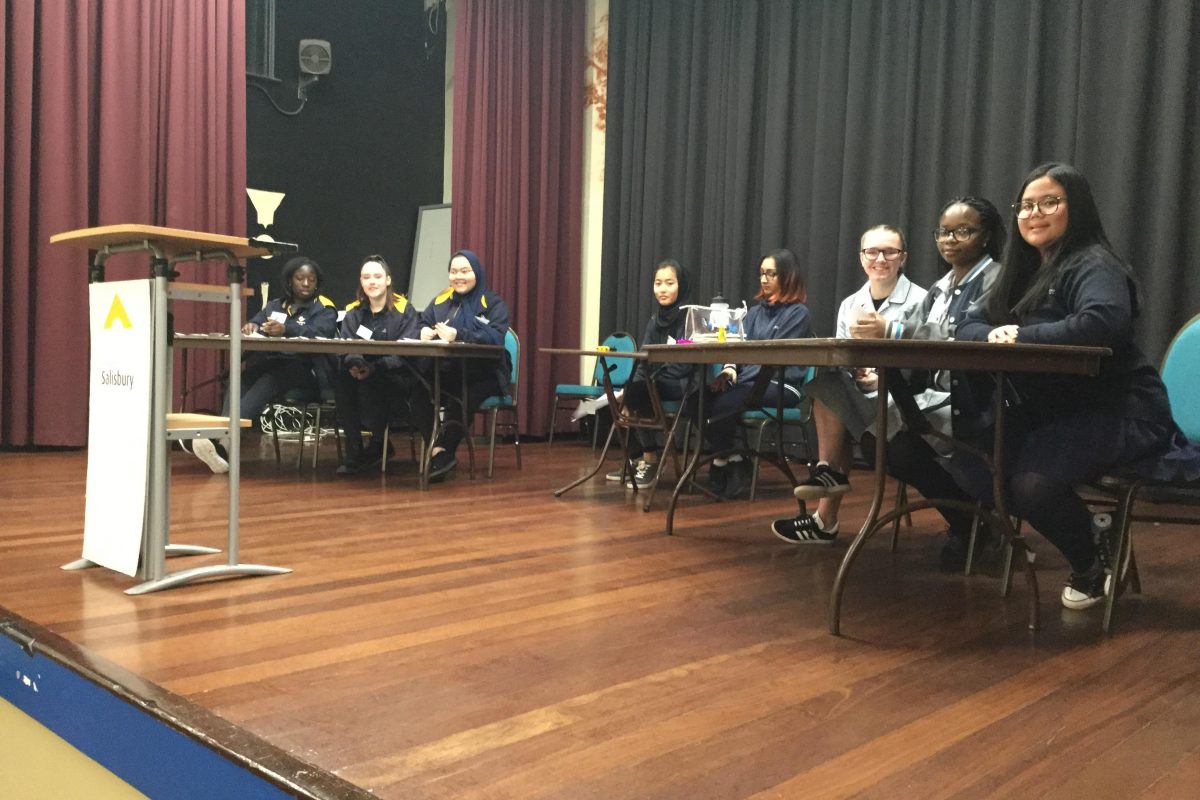 Bright Future for Debaters
Round 4 saw the NASSSA Debating students battling it out over the topic "that social media is dumbing down our citizens." This is another complex topic that the students successfully researched and debated. Congratulations to all the teams for making it hard for the adjudicators and a special congratulations to the best speakers of each debate.

Paralowie 1 beat Salisbury East 1 (Best Speaker Alysha from SEHS)
Craigmore 1 was defeated by Salisbury 1 (Best Speaker Ayden from Craigmore)
Salisbury 2 was defeated by Paralowie 2 (Best Speaker Mollie from SHS)
Salisbury East 2 beat Craigmore 2 (Best Speaker Nicole from SEHS)
Para Hills was defeated by Mark Oliphant College (Best Speaker Emily from Para Hills)
We wish the teams luck in the final round before finals on 23 August on the topic "that schools should be allowed to ban controversial books from libraries". Please contact Alana Attwood at alana.attwood418@schools.sa.edu.au if you wish to attend.