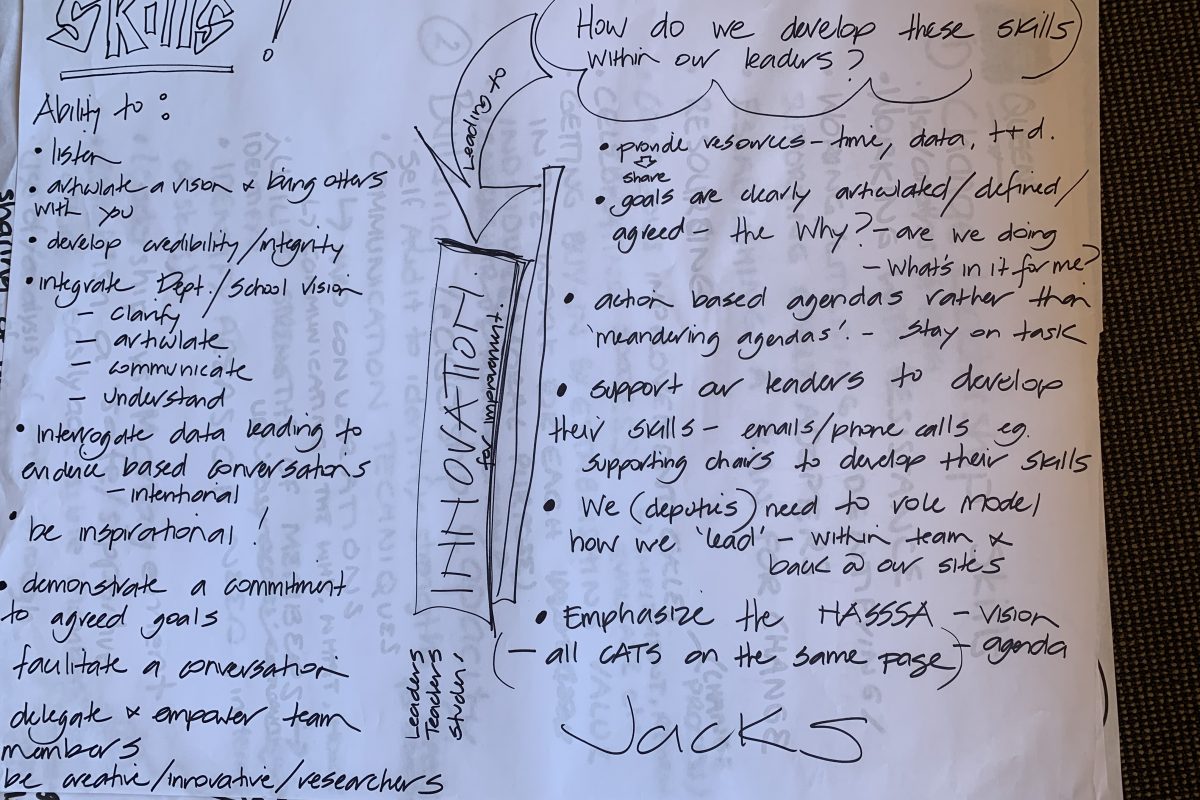 Leader Strategic PD Day
On February 22nd, 20 Leaders from the NASSSA schools, worked with Peter Mader from the South Australian Secondary Principals' Association. The focus was around strategic leadership for pedagogical improvement.
A focus for NASSSA in 2019, is aligning the middle manager work in schools with their site improvement plan. By collaborating across sites, these middle managers can share best practice, ideas and solutions to improve gain in student outcomes.
The Deputy/Leader team will guide the middle managers during Curriculum Area Team meetings throughout 2019. Each group will have a plan in place with proposed outcomes, evidenced by data, which will be reported on by the end of the year.
Peter's program of professional development was very well received by all attendees and they look forward to continuing the work throughout 2019.