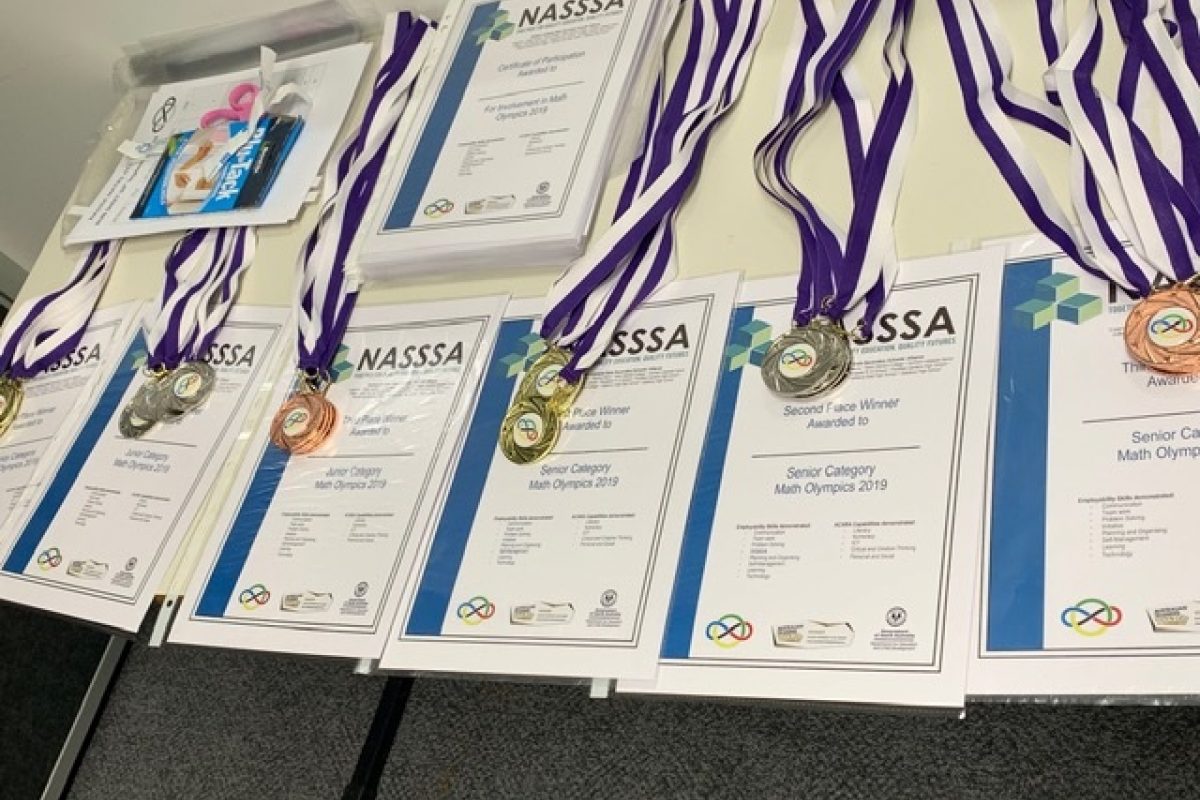 Second 2019 Maths Olympics Successful
Six of the NASSSA Schools sent teams to compete in both the Junior and Senior categories of the recent Maths Olympics hosted by Gawler and District College B-12.
There were six 'rounds' of questions, the last of which was a music section. There were bonus points for teams who could establish the link between the songs played. One team successfully identified that each song in order included the numbers of 'Pi'.
A team of teachers from Gawler and District College prepared the event and scored during the rounds.
Representatives from Adelaide Uni, Flinders Uni and UniSA, all attended and chatted to students about Mathematics education pathways and careers. The three Universities co-sponsored the event, for which we are very grateful.
Below are some photos from the night and we congratulate all winners!
Junior 1st place Mark Oliphant College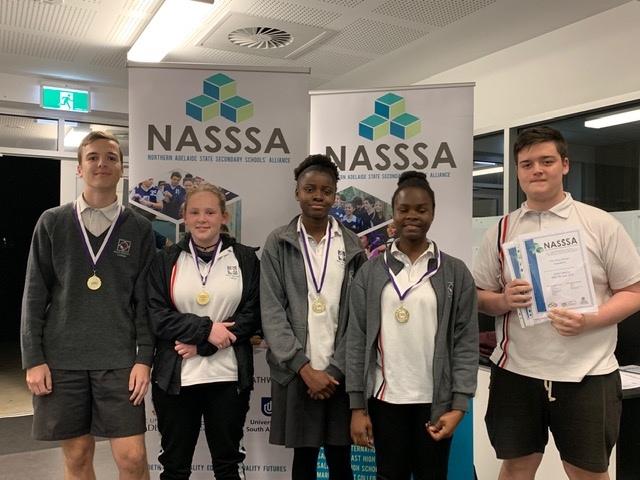 Junior 2nd place Salisbury High School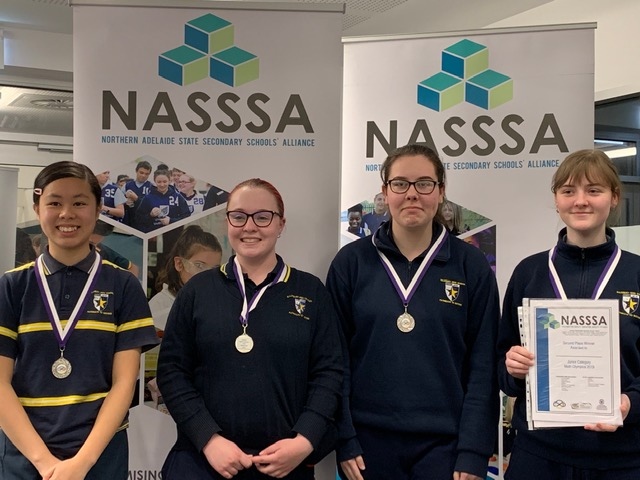 Junior 3rd place Salisbury High School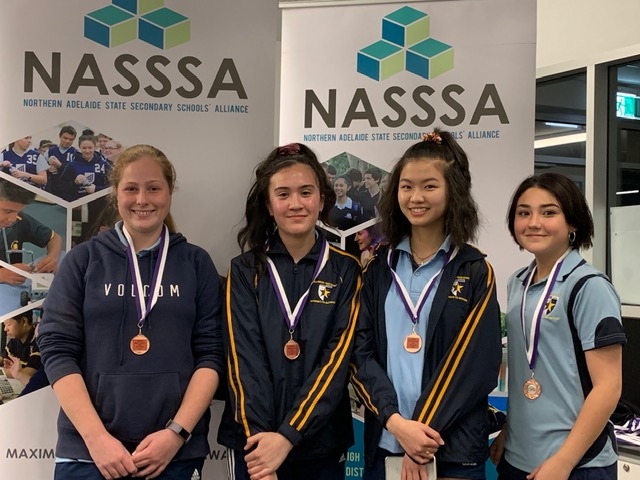 Senior 1st place Salisbury High School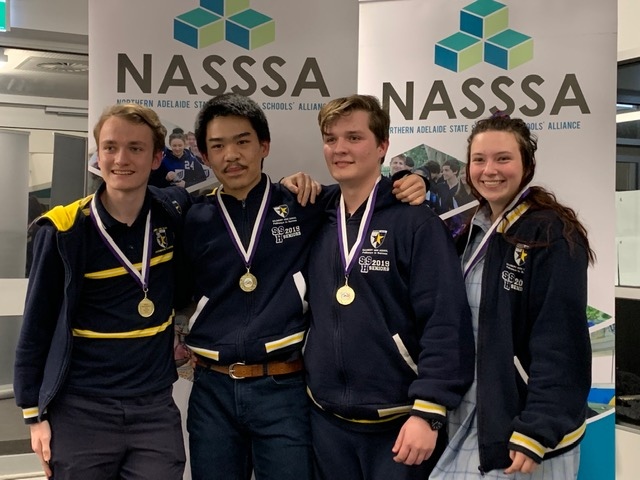 Senior 2nd place Parafield Gardens High School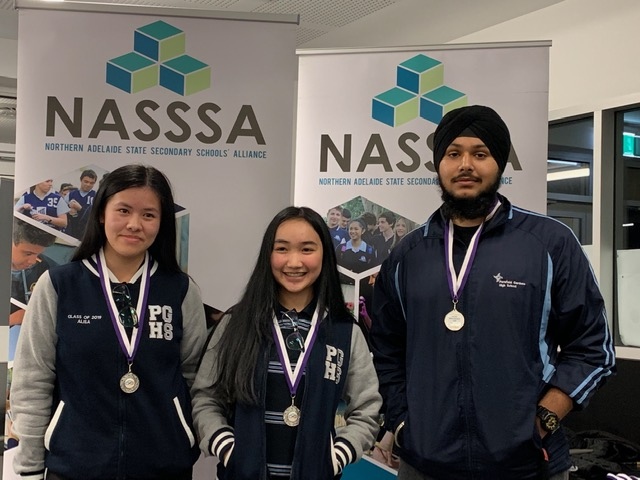 Senior 3rd place Salisbury High School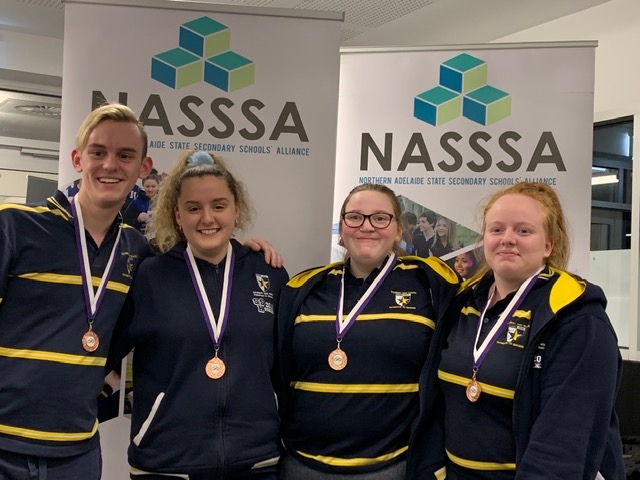 General photos