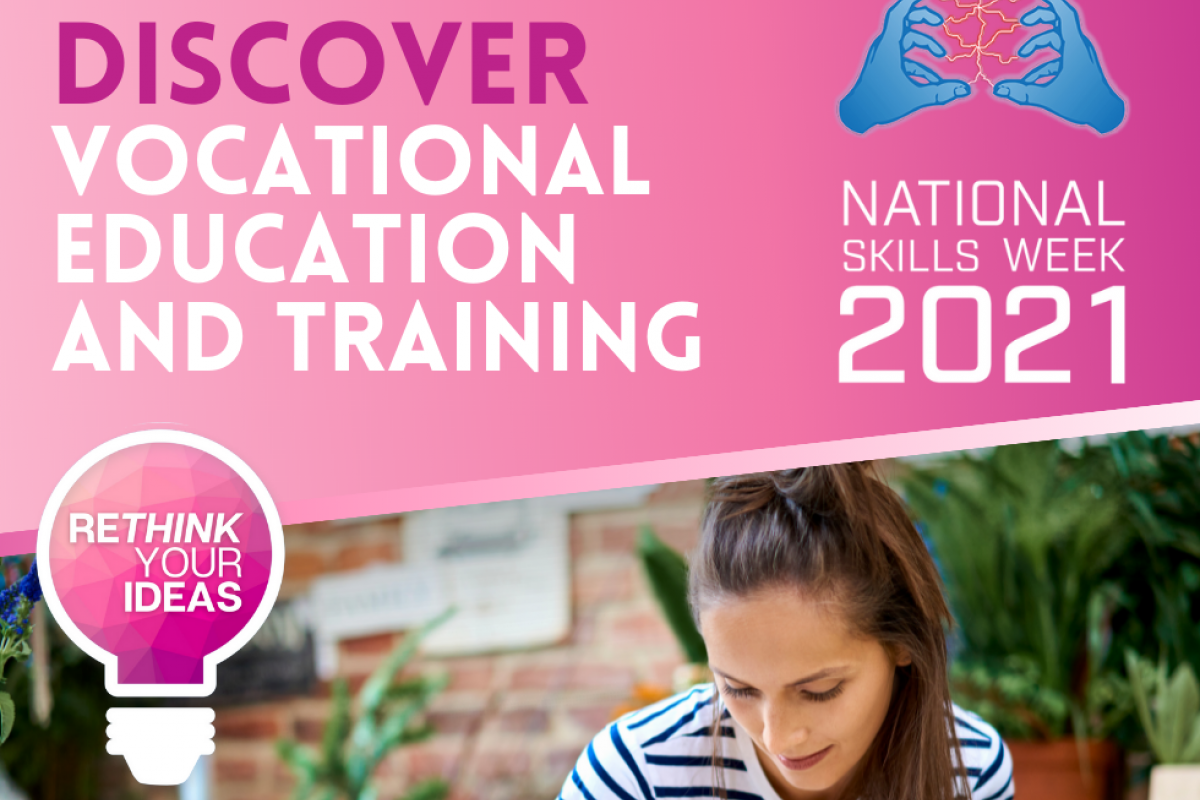 NASSSA celebrates National Skills Week 2021
More than 360 students across the 11 NASSSA schools participated in the annual NASSSA Skills Week - Open Class Sessions this year, held during National Skills Week 23rd – 29th August.
Opportunities ranged from full day excursions into industry, full day immersion into training preparing, cooking and serving a meal..... right through to walk-throughs and demonstrations.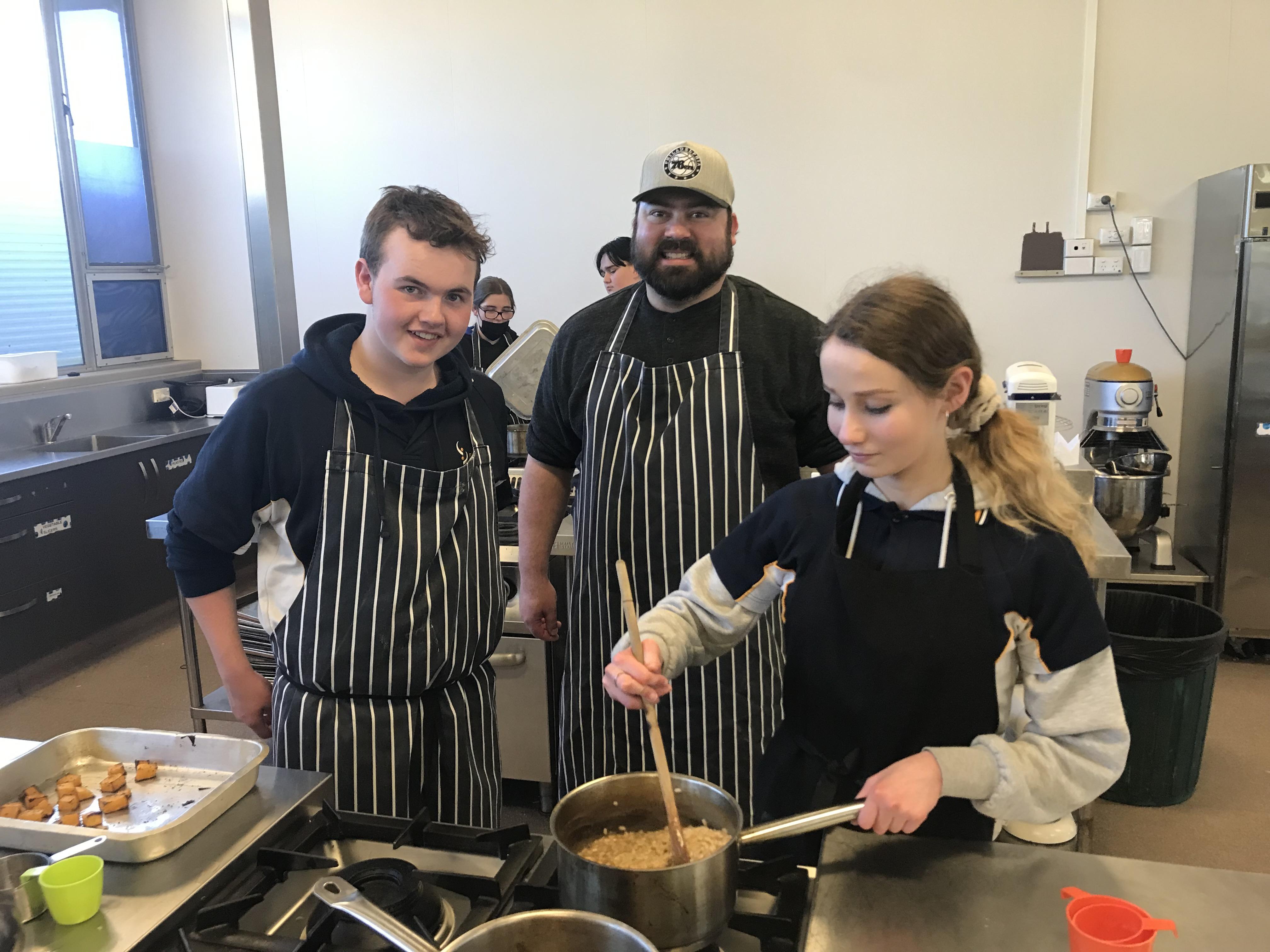 With 34 sessions available to choose from 25 vocational areas, students had opportunities to spend the day gaining hands-on experience from our VET instructors in a range of activities which included : Automotive, Child Care, Health Services Assistance, Construction & Electrotechnology to name just a few.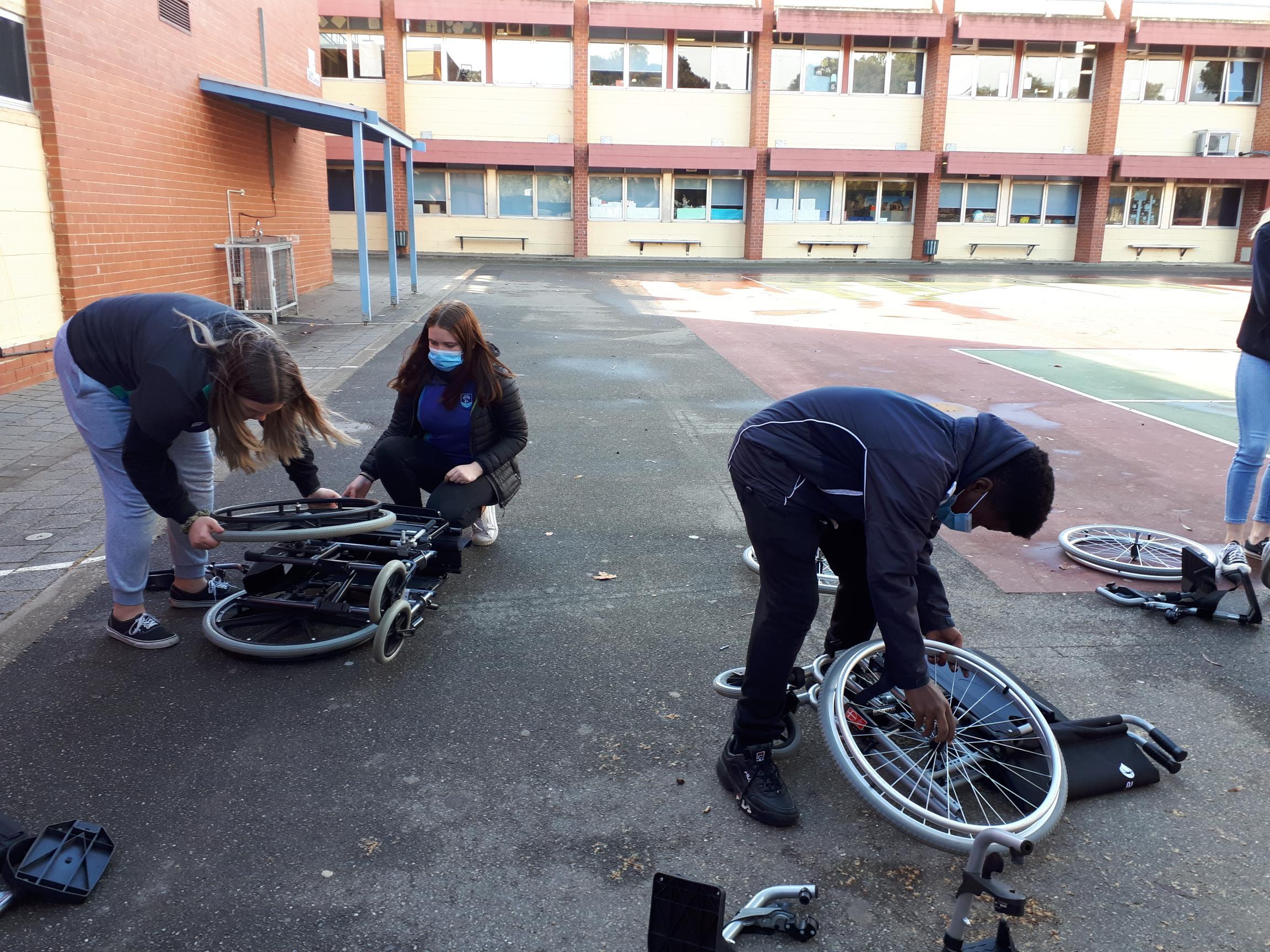 In many sessions, current VET students demonstrated what they do at their VET course and supported visiting students to understand what the particular course involves. This includes practical and theory tasks, assessments and placements. Health Services Assistance student visitors learned first- hand how to manoeuvre a wheelchair...and even how to collapse one and then reassemble it. (pictured above at Paralowie R-12 School )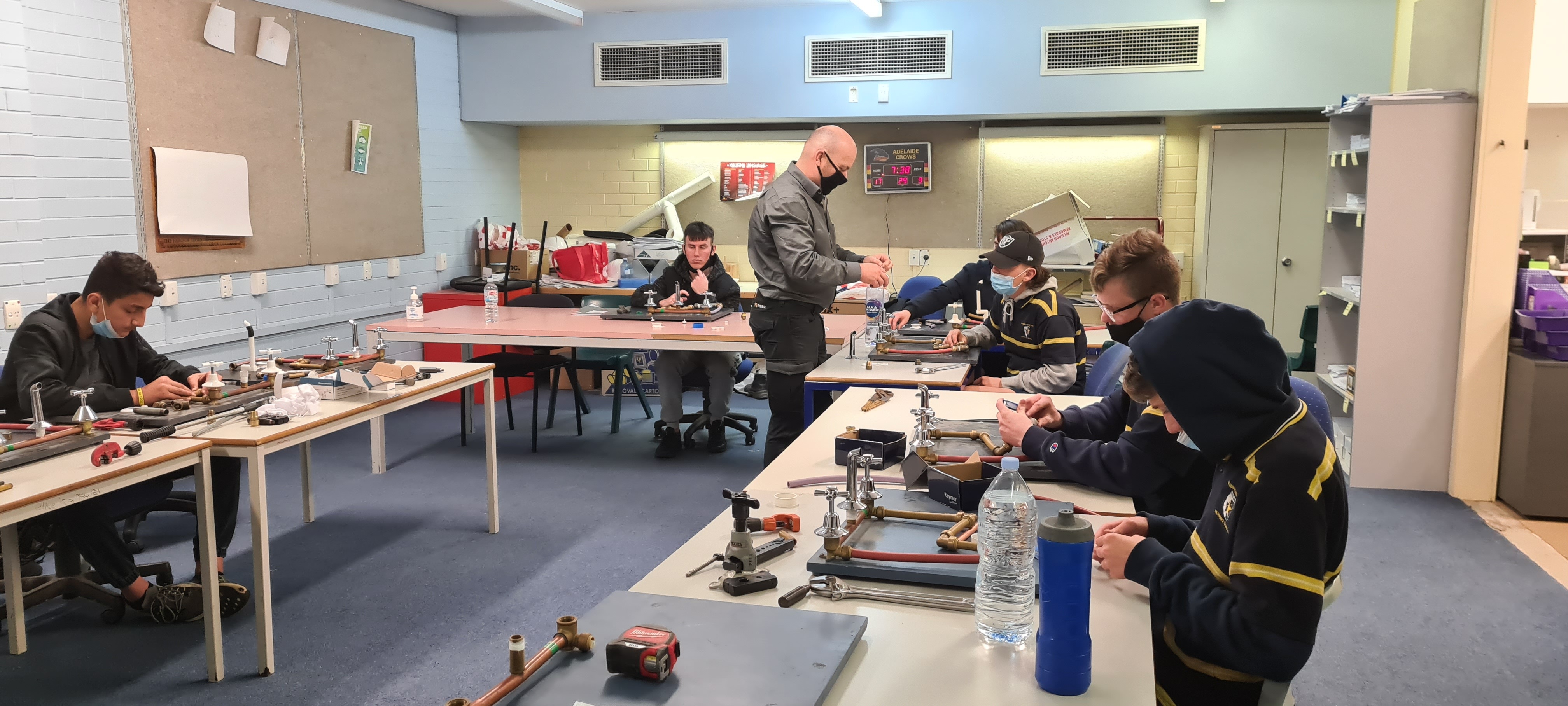 Thanks to the generous support of participating RTO's and Trainers, the diverse range of sessions and activities on offer provided a variety of information, fun and encouragement for our future Vocational students.