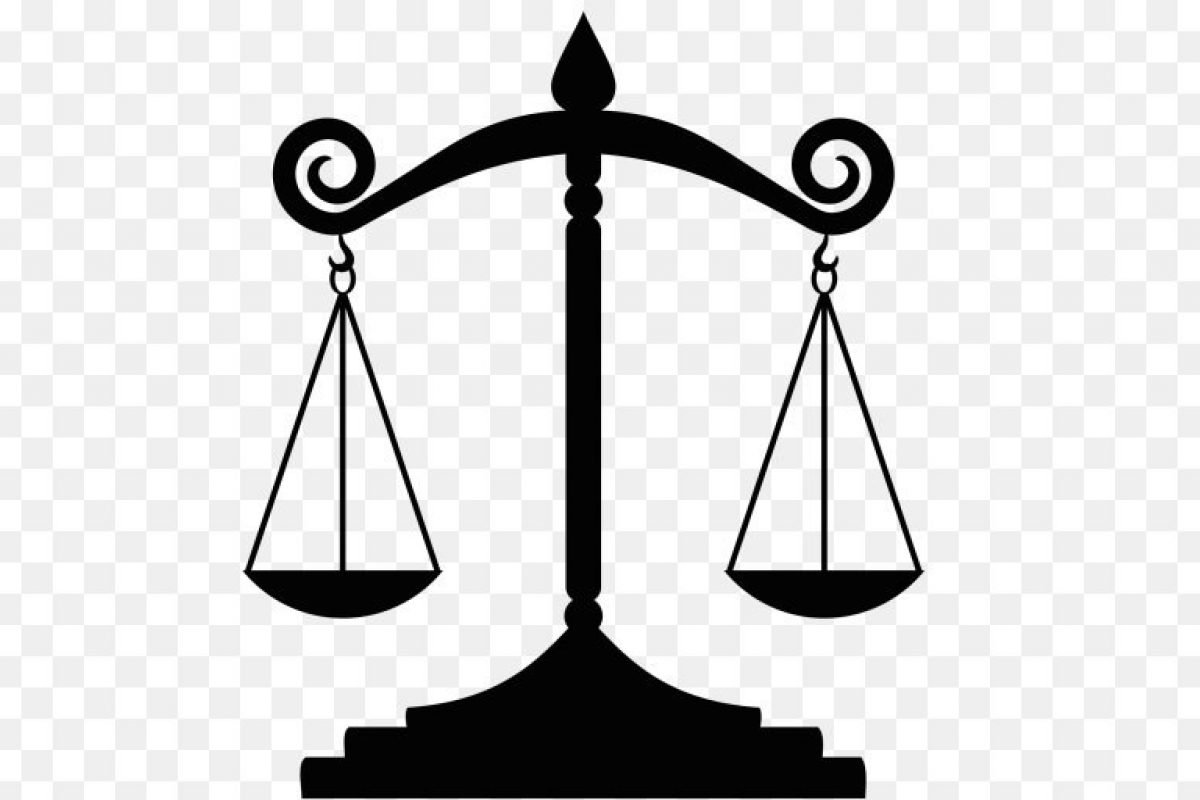 NASSSA Debating Competition 2021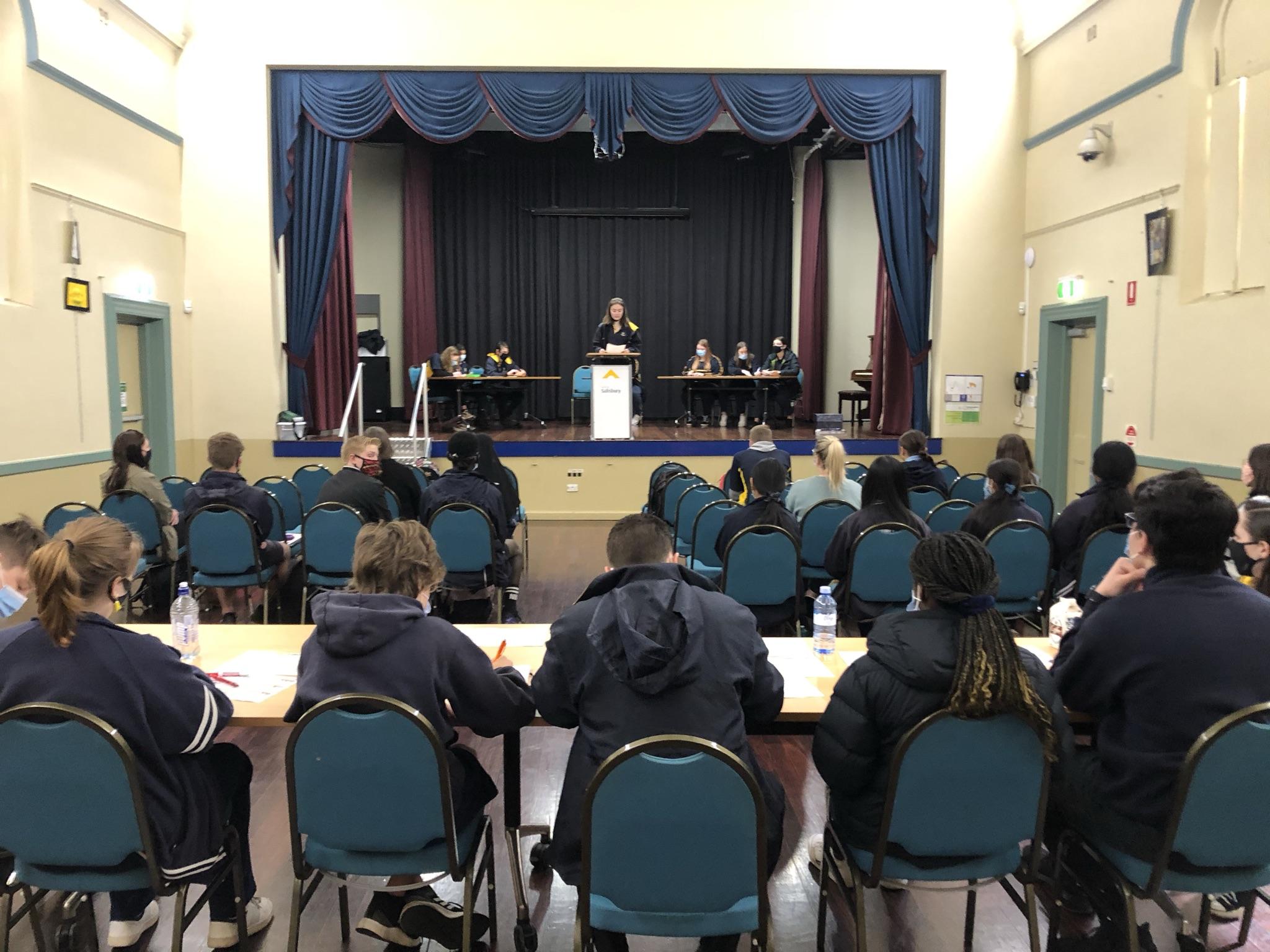 On the 14th and 15th of September, five NASSSA schools came together at Twelve25 in Salisbury to participate in a 2-day debating competition.
On Tuesday, students from Paralowie School, Craigmore HS, Salisbury HS, Salisbury East HS, and Mark Oliphant College presented their prepared debates on three different topics: "That advertising should be banned during children's programs", "that competitive sports do more harm than good", and "that all Australian schools should have compulsory swimming lessons". Many students from the six teams were new to debating but their dedication and persistence came through in their efforts on Day 1.
The rankings on Day 1, set the teams up for their debates on Day 2. For the first time in the competition, teams were given impromptu topics. They received their topic and then had one hour to prepare their debates. Topics included: "That superheroes are bad role models", "that fairytales set us up for disappointment" and "that we should have a four-day school week". This new form of debating was embraced by all students and they kicked up the competition with even better presentation, arguments and team work.
At the end of the two days, awards were given out to recognise the accomplishment and hard work of the teams involved, but no matter where schools ranked, everyone demonstrated great improvement, perseverance and teamwork over the two day event. Well done everyone!
Awards:
Best Speaker Overall: Vicky Kim (SEHS) = 96 points average - Outstanding presentation
Top Team Work: Salisbury (both teams) for always helping each other
Best Improved: SEHS with a 27.84 point increase
Top Team Day 1: Paralowie with 258.5 points
Top Team Day 2: SEHS with 274 points – Wow!
Top Team Overall: Mark Oliphant for winning both debates and demonstrating great team work over the two days.
Top Ranking Team after the two days: Salisbury East HS = 520.16 points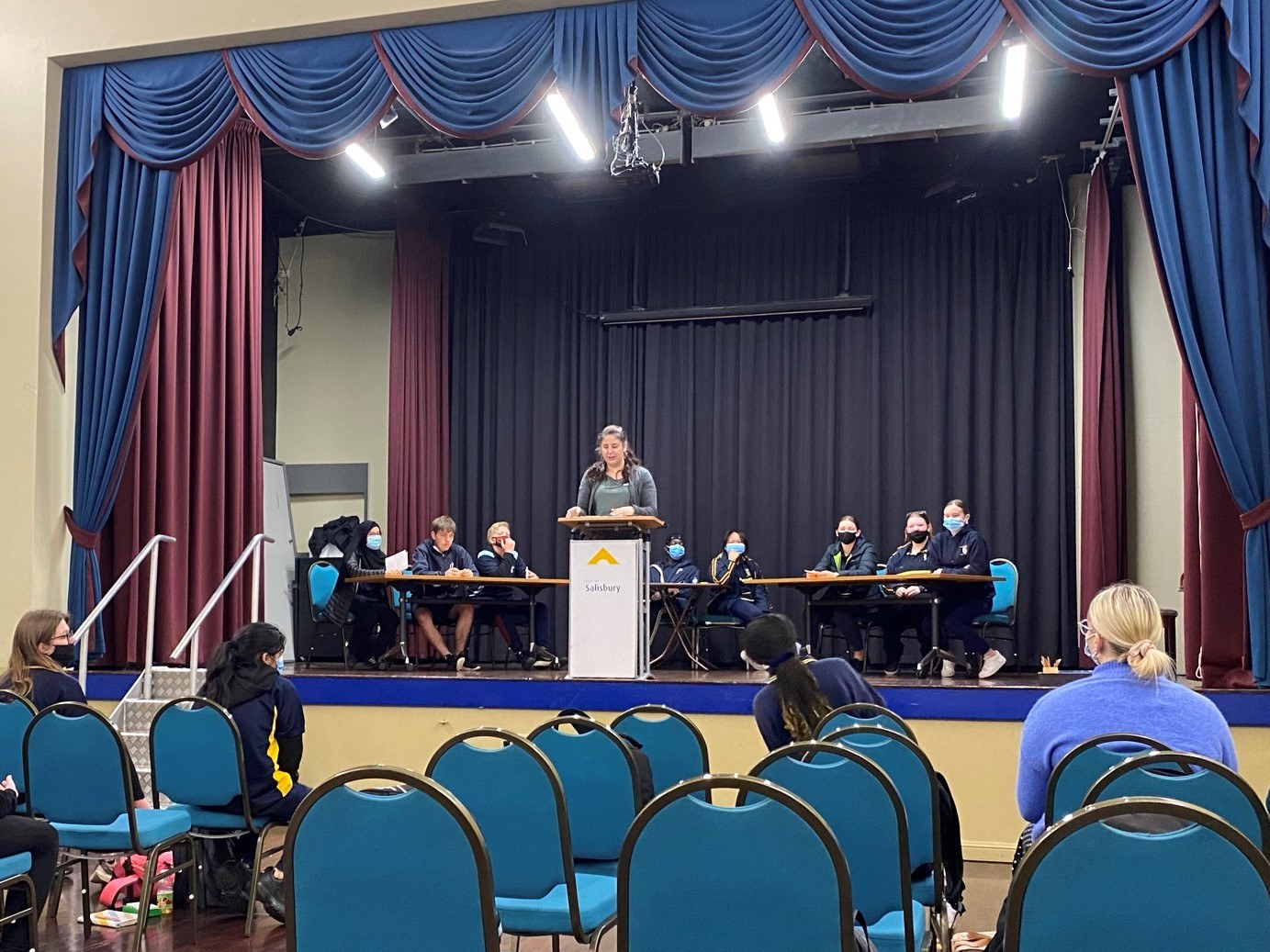 In addition to debating, students also adjudicated the event with the support of our lead adjudicator from Salisbury HS, Jonathan Houghton. The student adjudicators did a fantastic job of carefully judging the debates and choosing the overall winners. A tough position to be in but they really stepped up.
Of course, a competition like this can't run without the dedication and support of the teachers and leaders at the schools involved. Thank you to everyone that participated, gave up time, and generally supported the students and this competition.