NASSSA has been very fortunate to have formed a collaboration with the Adelaide Festival Centre which provides students at NASSSA's 11 schools with the opportunity to visit a live theatrical production.
In 2016 NASSSA students were given the opportunity to see performances such as Rumpelstiltskin, Phare (a Cambodian circus which was unfortunately unavailable due to a severe weather event) and Twelfth Night.  Responses were universally positive to this experience from students and staff alike.
2017 has started with a bang.  On Saturday night (20th May 2017) over 700 NASSSA students, parents/caregivers and staff attended a performance of Matilda the Musical.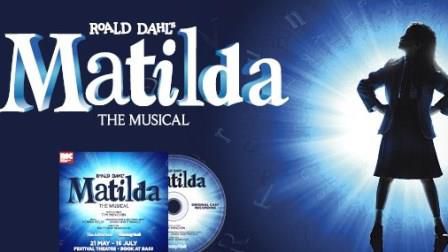 Chris Frahn, Arts Curriculum Area Team chair, was effusive in her praise for the show and its organisers:
On behalf of the Arts Coordinators, staff and students a very big thank you for the amazing opportunity to see 'Matilda' the Musical. The students were so excited and extremely overwhelmed by the experience.
Renee Ford the schools' liaison contact from Adelaide Festival Centre provided the following feedback:
Thank you all for facilitating your students' and families' attendance on Saturday night. The conversations I had with teachers on Saturday night reaffirmed my belief that great teachers have an incredible impact on the lives of their students and that teachers often go above and beyond for the wellbeing of the children and teens in their care. The feeling in the theatre was magical. The average age must've been 40 years below our typical audience… and you could feel that raw excitement radiating from the audience. The feedback from the cast has also been incredible. I look forward to seeing many of you again this week for DreamBIG Festival.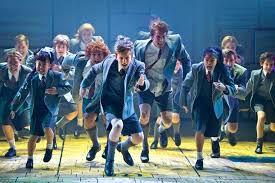 Susannah Sweeney, the Creative Producer of Dream Big, provided some wonderful feedback from the Producer of Matilda (an ex-Para Hills High School student) that showed the enjoyment of the show was a two-way street with the cast getting a huge boost from the audience's reaction:
Yesterday was special and many in the cast have said that it was the best audience we have ever had (including opening nights) - they could really feel the genuine enthusiasm and excitement. Eva's face (our Matilda) at the end of the show was a picture, with her amazement and delight at the roar when she came out for her bow.
NASSSA is very thankful for this opportunity and looks forward to more theatrical experiences for its students during the DreamBIG Children's Festival.