Channels and Customer Relationships
Hi everyone...this week we're trialing providing you the power-point presentation.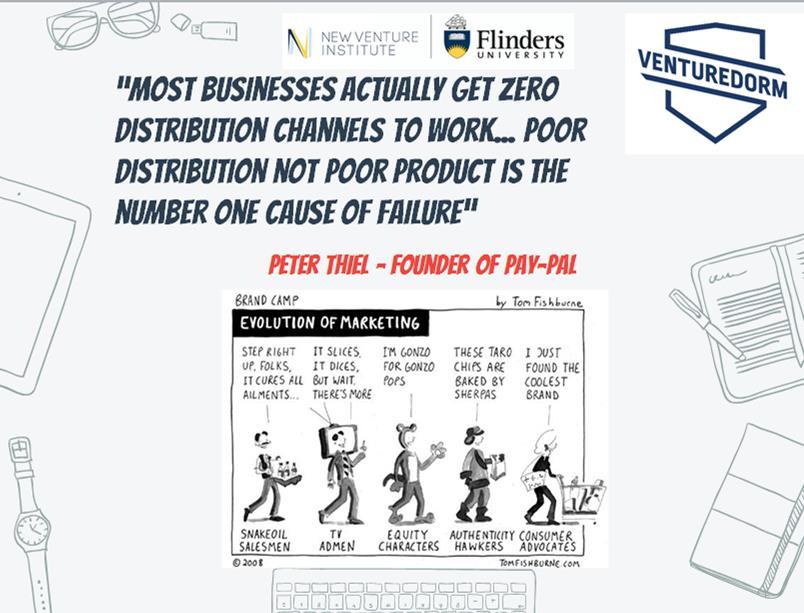 Go to 
https://docs.google.com/presentation/d/1trWYGjgBbvYs7RuYeoFyr0VVs-lLNWftdB8d96x0ftQ/edit?usp=sharing
or click HERE
Homework for next week:
Review this week's materials at: Revenue Models and prepare for the Entry Assessment next week
Deliverables: 
1. Execute your Customer Acquisition plan
2. Prepare your marketing campaign, get a website or prototype made.
3. Peruse videos on Revenue. 
4. Speak with 10-15 customers about your revenue model.
5. Update BMC (Business Model Canvas) 
6. Complete your journal reflections on learning