The NASSSA VET Awards (NVA) recognise students who have demonstrated exceptional skill, commitment and/or achievement while undertaking a NASSSA Vocational Education and Training (VET) in Schools program or School Based Apprenticeship. 
In 2017, they will be held at the Shedley Theatre, Elizabeth, on Tuesday December 12th.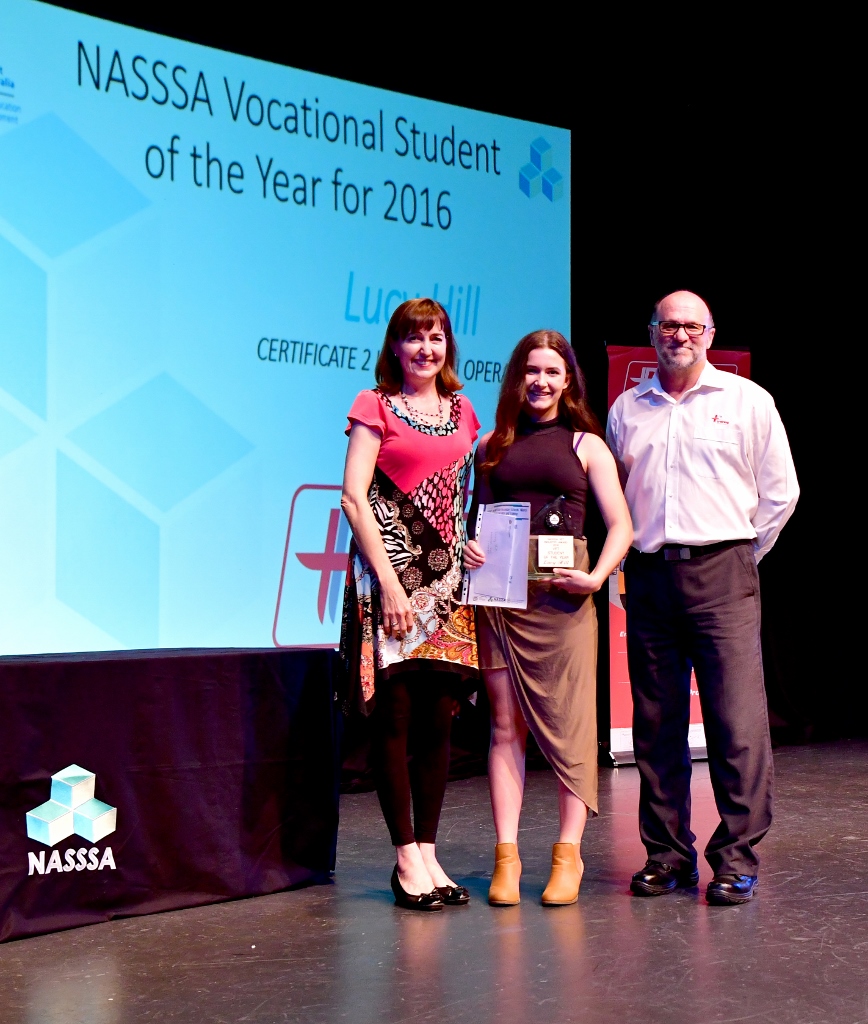 NASSSA VET Student of the Year 2016 was Lucy Hill from Craigmore High School (Cert II Kitchen Operations), pictured receiving her award from Minister Susan Close and Andrew Sbroivacca of Training Prospects (Platinum event sponsors)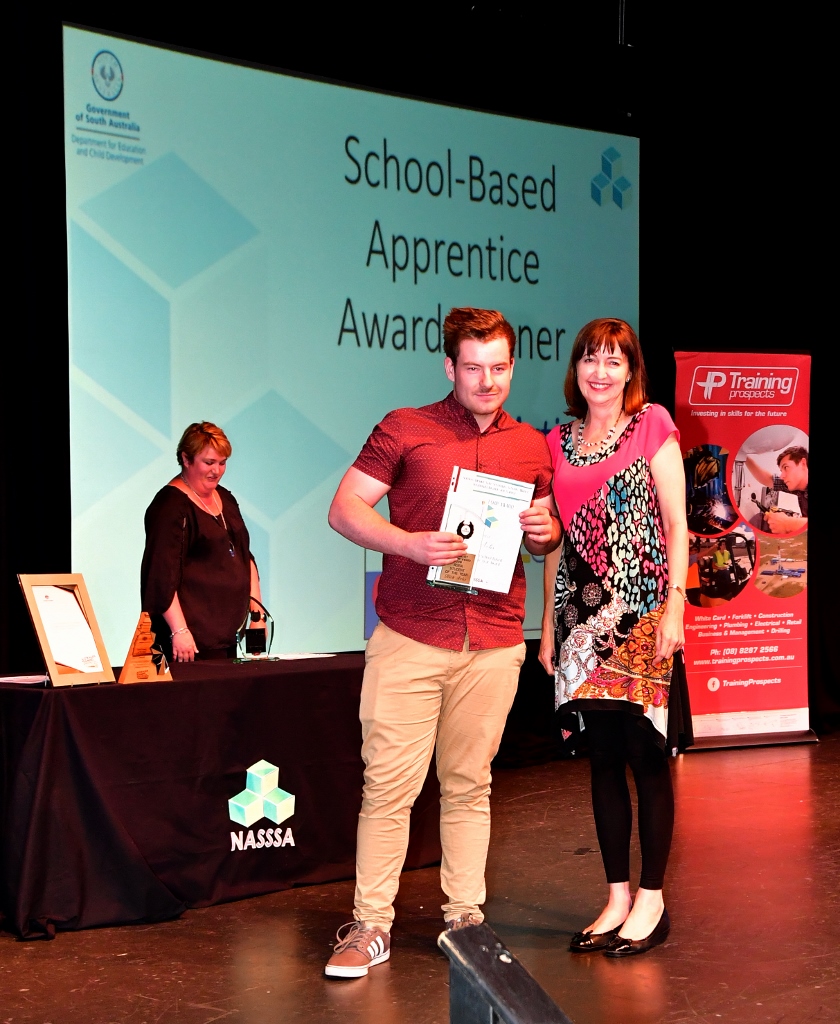 NASSSA School Based Apprentice of the Year for 2016 was Nick Artis from Parafield Gardens High School (Cert III Engineering pictured receiving his award from Minister Susan Close.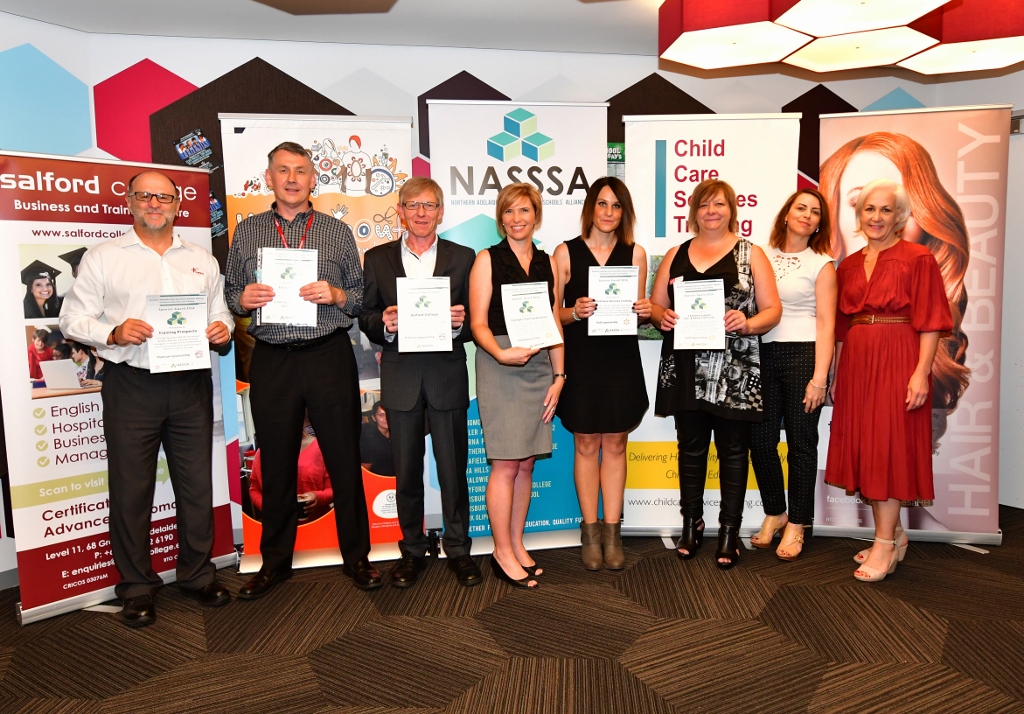 Platinum Sponsors for the Awards were Training Prospects and Salford College. Gold Sponsors were Transport Training Solutions, Child Care Services Training and TAFESA Elizabeth Hair and Beauty. 
Also, approximately 40 trainers present at the Awards received a Certificate of Recognition and  Appreciation.
2016 Industry Area Winners
Agricultural JAMES BILNEY
Automotive KYLE GLAZBROOK
Construction AARON MUSK
Electrotechnology JOSHUA BARTOLO
Engineering NICK ARTIS
Hair & Beauty LISA EITZEN
Health & Community Services CHAR GRACE
Hospitality & Food Processing LUCY HILL
Information Technology and Business TAMSIN WHITE
Music and Multimedia JADE MERRY
Recreation and Fitness MARQUES GRAHAM